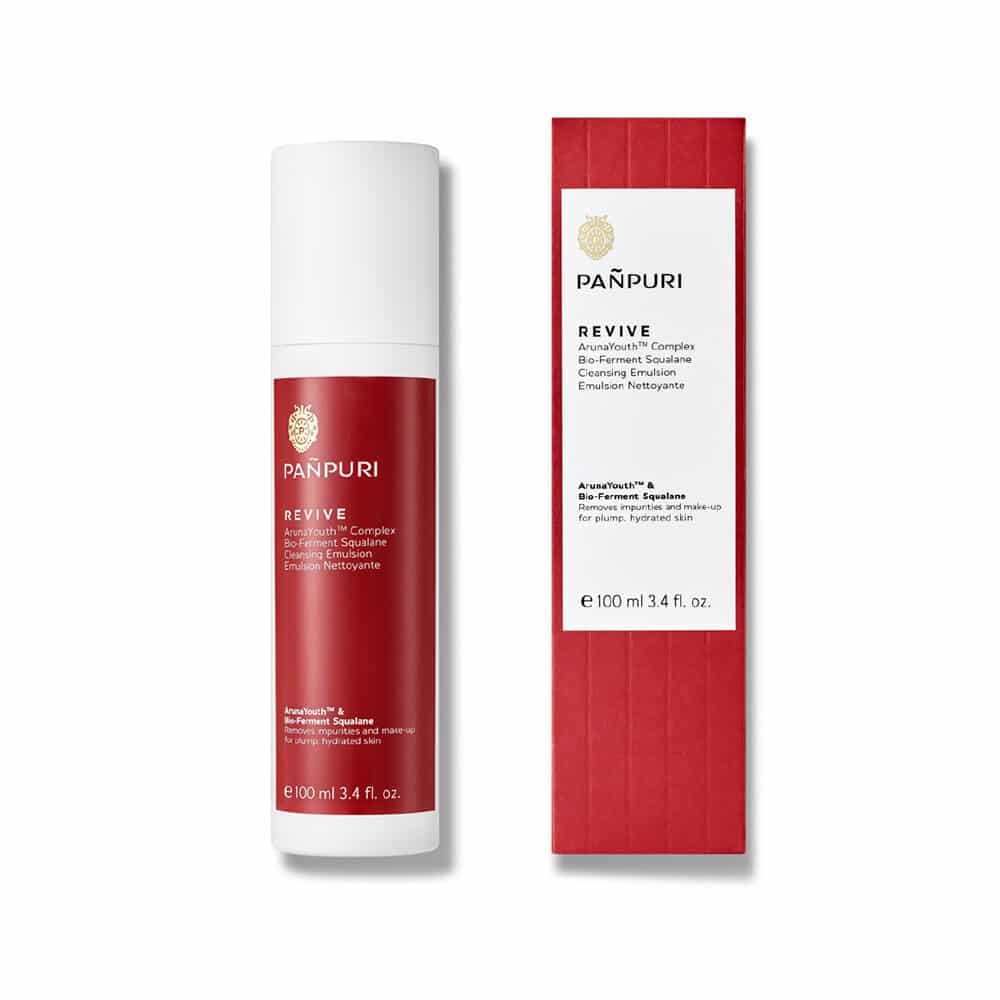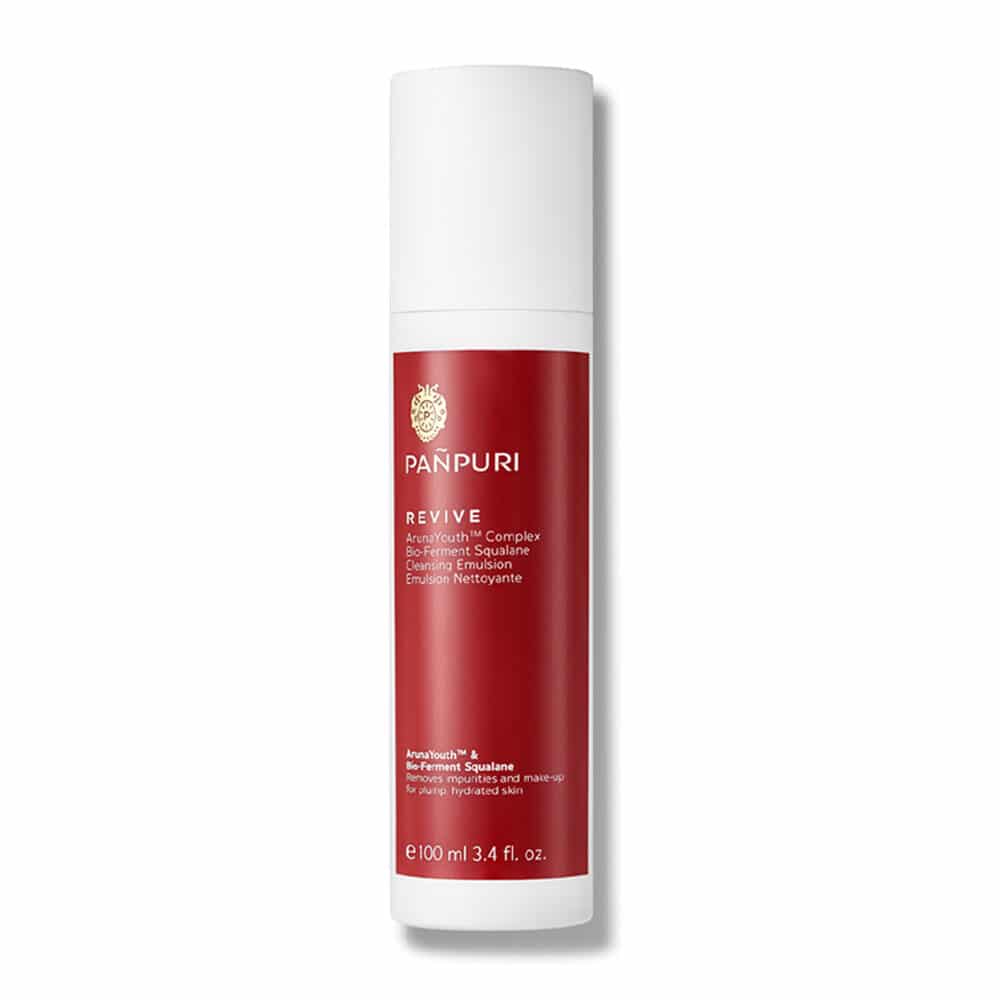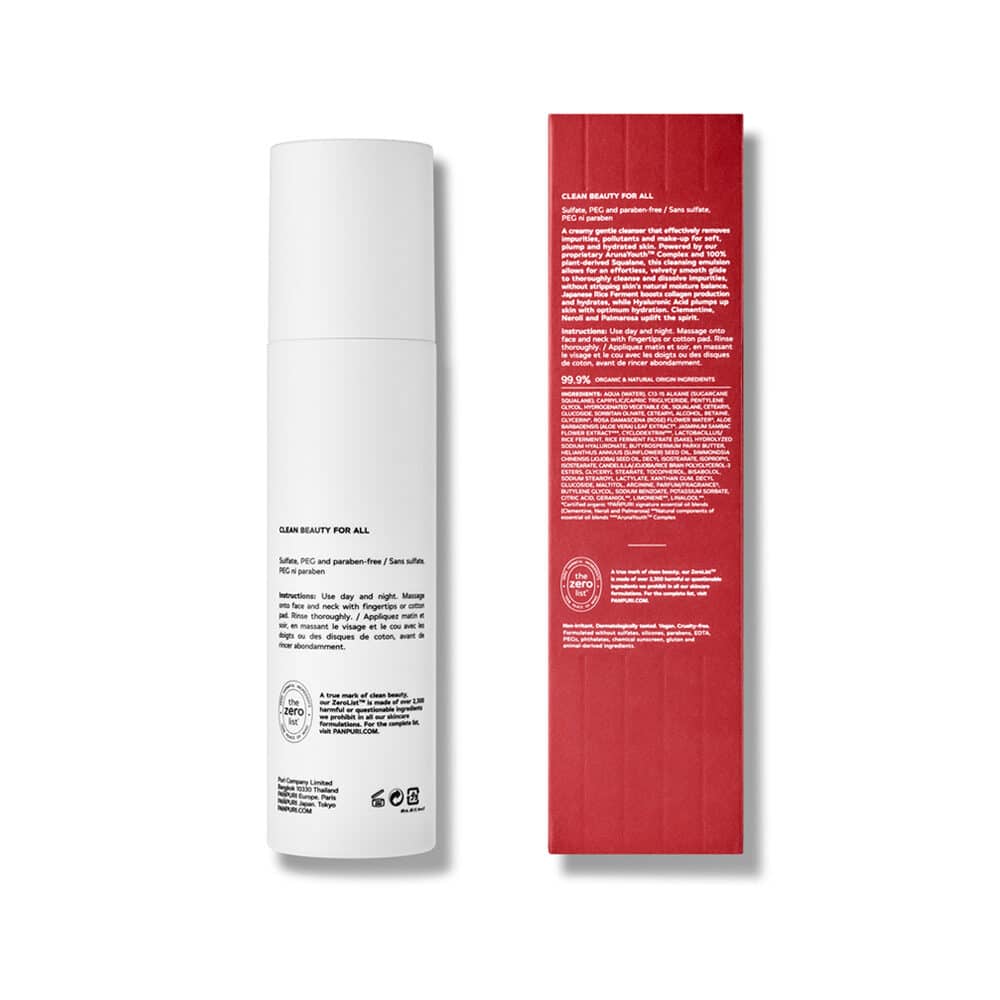 Free delivery for the countries of the European Union from 60€ of purchase.

Secure payment
Visa, Mastercard, Amex, Paypal, Maestro

1 free travel product
for any purchase over €60
In stock
Bio-Ferment Squalane Cleansing Emulsion
52.00 €
Removes impurities and make-up for plump, hydrated skin.
99,9 % organic & natural ingredients.
Ideal for : aged and demanding skin. Against signs of aging.
Texture : fluid white milk
Scent : floral & citrus – essential oil blend of clementine, neroli and palmarosa.
Bottle 100 ml

Livraison offerte en France métropolitaine dès 40€ d'achat.

Paiement sécurisé
Visa, Mastercard, Amex, Paypal, Maestro

1 produit voyage offert
pour tout achat supérieur à 60€
THE KEY BENEFITS
Creamy, gentle formulation
Formulated with the perfect ratio of ArunaYouthTM Complex, Bio-Ferment Squalane, Japanese Rice Ferment and Hyaluronic Acid, offering a milky texture that contains excellent cleansing and nourishing properties that can gently remove impurities, pollutants and waterproof make-up from the face and eyes with no irritation and non-comedogenic effect to skin, all while providing skin hydration and preventing aging.
Collagen Restoration
Enriched with Japanese Rice Ferment that relieves degraded collagen that causes sagging and the formation of wrinkles.
Optimum Skin Hydrator
Smaller molecules of Hyaluronic Acid can quickly penetrate the dermis layer, fighting free-radicals, and repairing damaged cells and the skin's natural barrier.
OUR ZERO LIST
Sulfate-free formulation
Formulated with Bio-Ferment Squalane, a natural alternative cleansing agent derived from sugarcane, which is gluten-free, non-GMO and biodegradable that provides silky-soft removal of impurities, pollutants and make- up without irritation. Safe for the skin and the environment.
PEGs-free formulation
Formulated with Propanediol, a 100% natural origin glycol approved by COSMOS & ECOCERT, derived from bio-fermentation process. Non-irritant and a perfect alternative to PEGs in natural skincare.
Paraben-free formulation
Formulated with Pentylene glycol, a COSMOS-approved preservative that has excellent synergistic anti-microbial effect without irritating the skin.