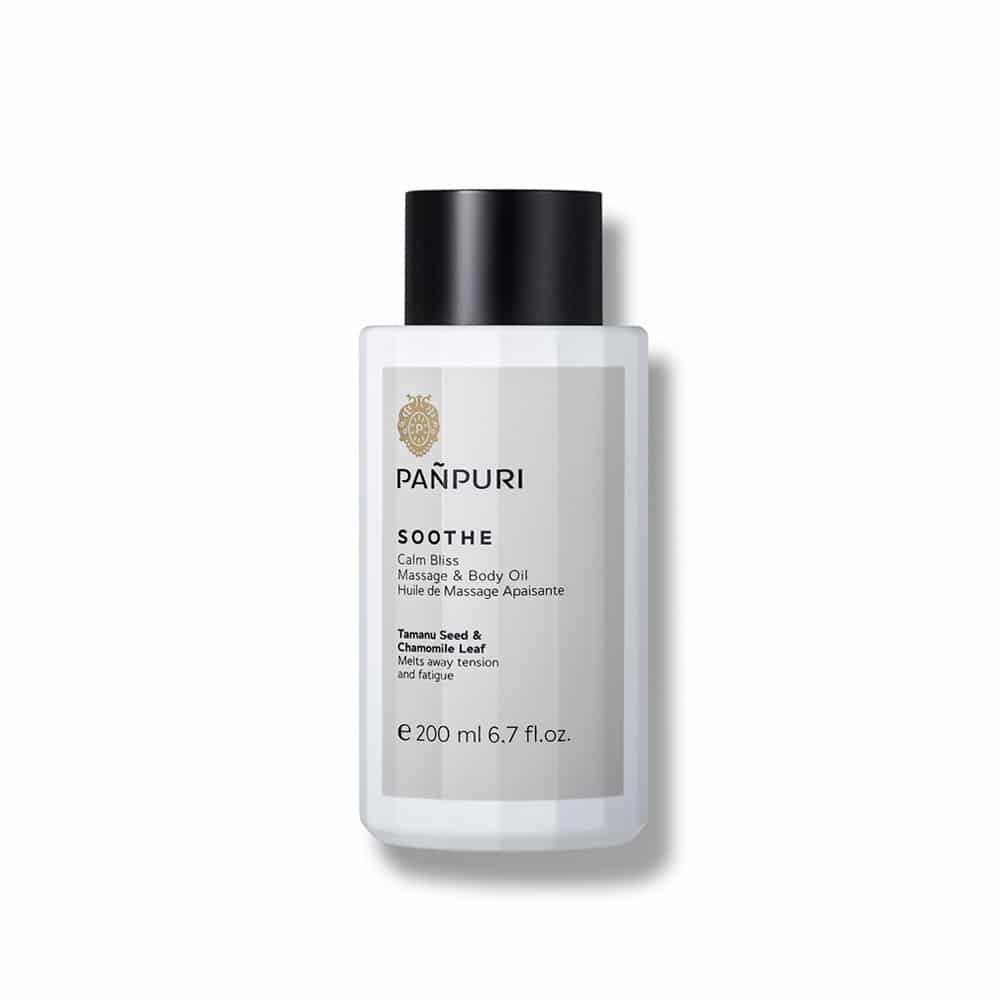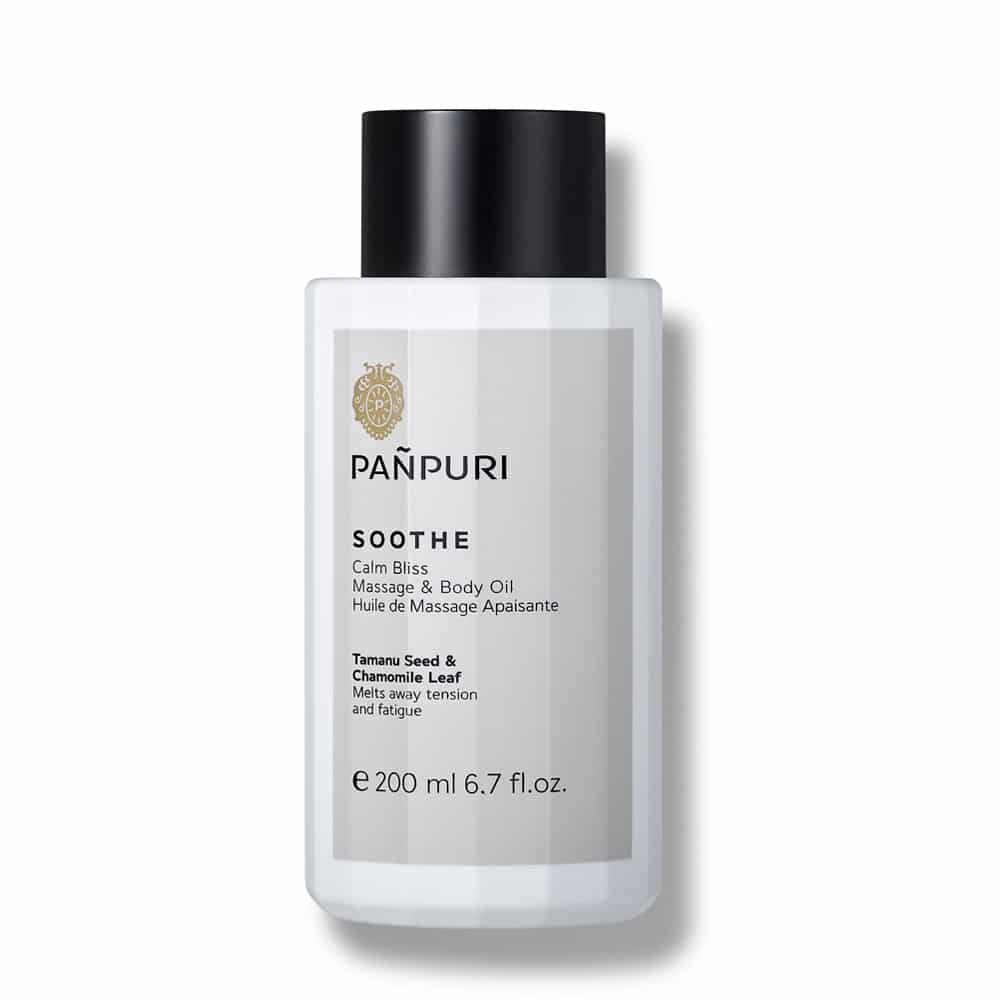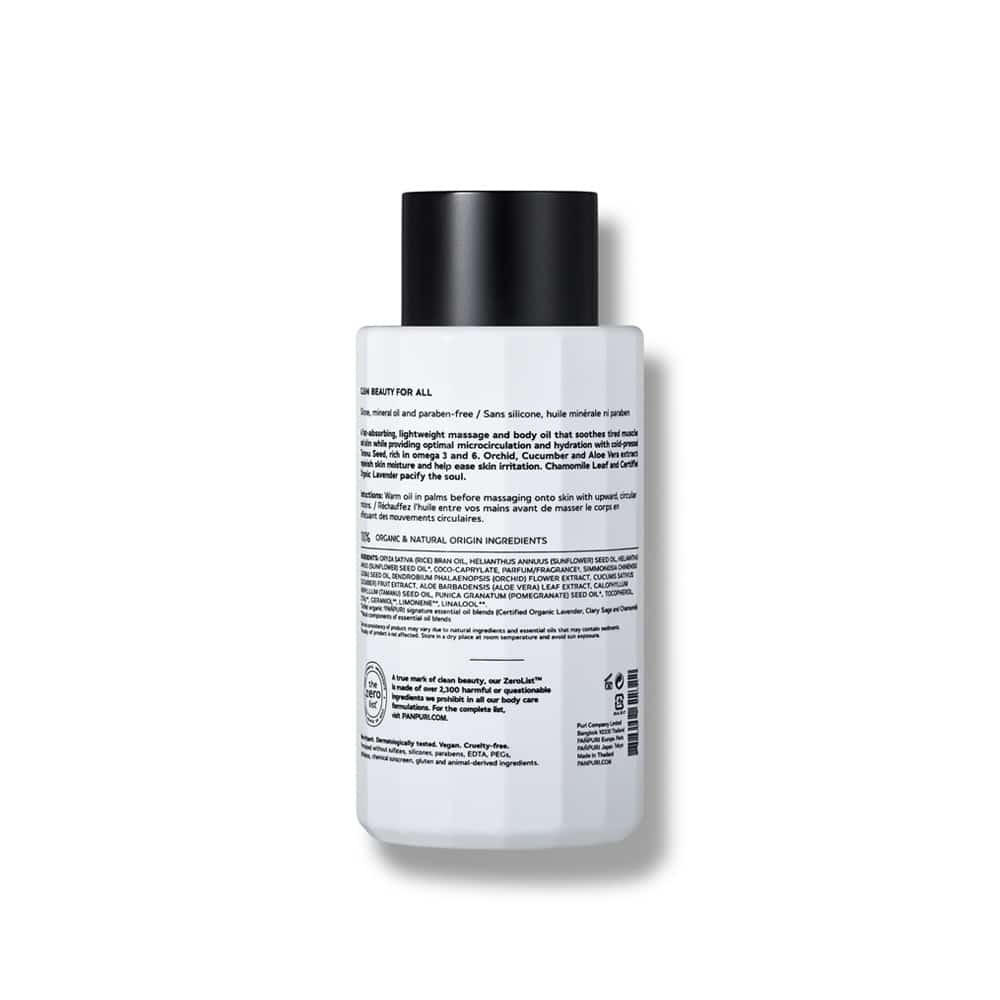 Free delivery for the countries of the European Union from 60€ of purchase.

Secure payment
Visa, Mastercard, Amex, Paypal, Maestro

1 free travel product
for any purchase over €60
In stock
Calm Bliss Massage & Body Oil
42.00 €
Hydrates, melts away tension and fatigue.
100 % organic & natural ingredients.
Ideal for : sensitive and irritated skin
Texture : yellow light oil
Scent : floral & herbal – essential oil blend of lavender, clary sage and chamomile
Bottle : 200 ml

Livraison offerte en France métropolitaine dès 40€ d'achat.

Paiement sécurisé
Visa, Mastercard, Amex, Paypal, Maestro

1 produit voyage offert
pour tout achat supérieur à 60€
THE KEY BENEFITS
Skin Soother
Tamanu Seed, Orchid, Cucumber and Aloe Vera stimulate the healing process, increase skin moisture, protect against water loss and reduce allergies for sensitive skin.
Sensorial Calming
Chamomile Leaf helps calm and heal the body while Certified Organic Lavender works for calming nerves, relaxing the body and relieving muscle aches.
Fast-absorbing and Lightweight Formula
Formulated with a balanced ratio of four kinds of organic and natural carrier oils, optimized for massages, providing a lightweight texture that easily penetrates the skin without the stickiness.
OUR ZERO LIST
Silicone-free
Formulated with Coco-Caprylate, a mixture of coconut alcohol, caprylic acid and capric acid, which are naturally derived ingredients used as natural conditioning and moisturizing agents for the skin
Mineral oil-free
Formulated with powerful emollient natural oils including: a blended organic and natural carrier oil; Rice Bran Oil, Sunflower, Jojoba, and Pomegranate Seed Oil
Paraben-free
Formulated with natural origin Tocopherol