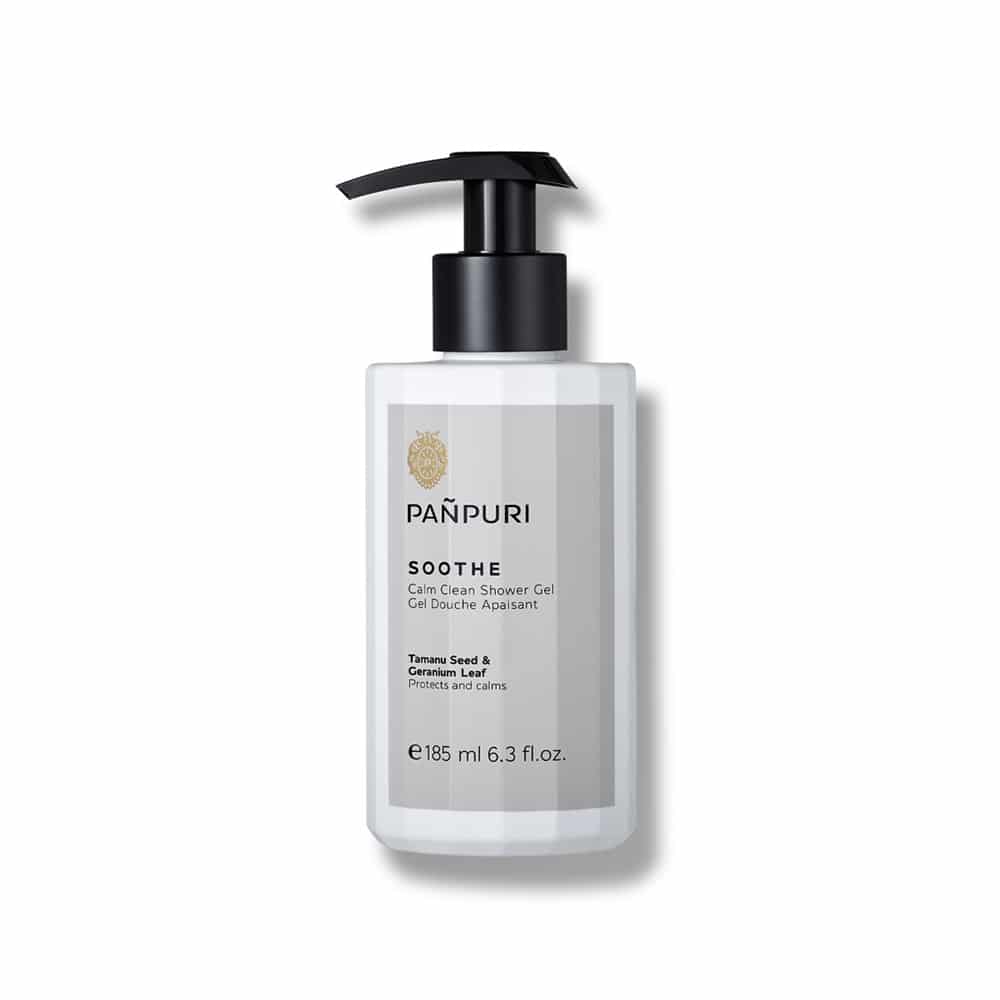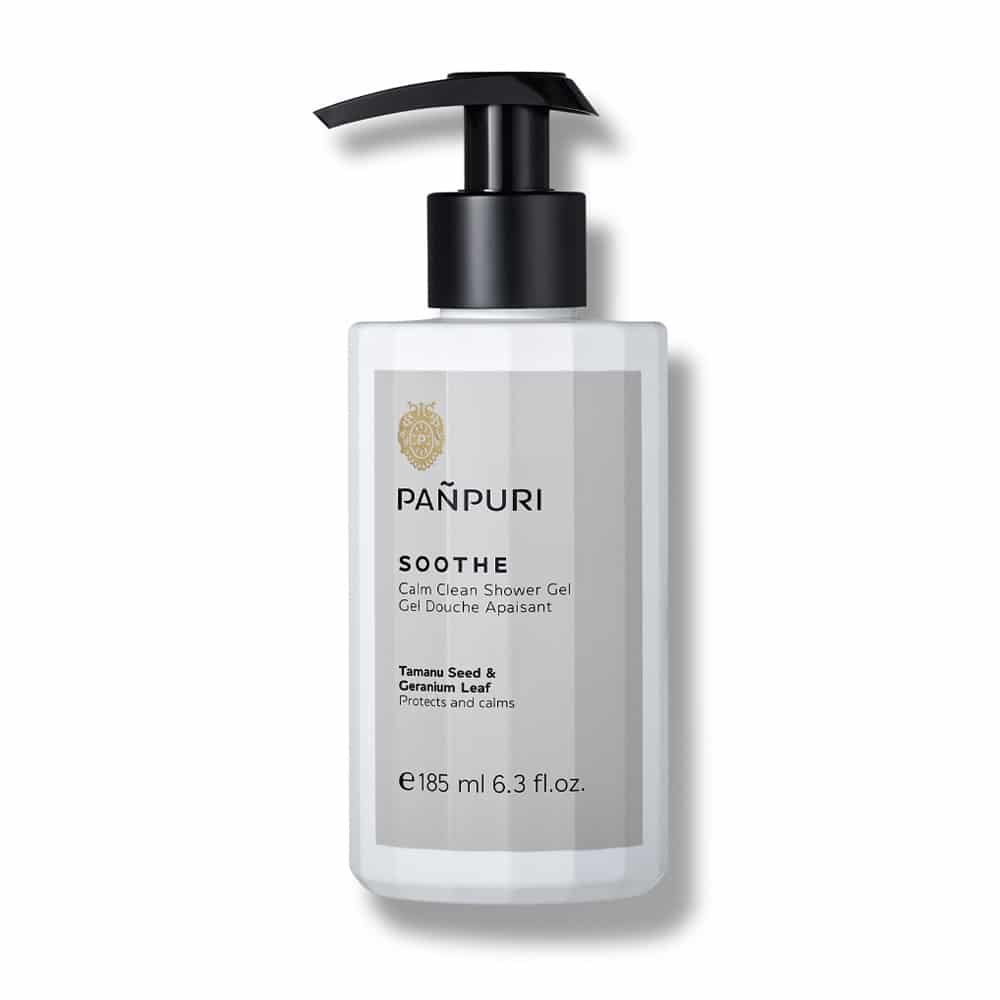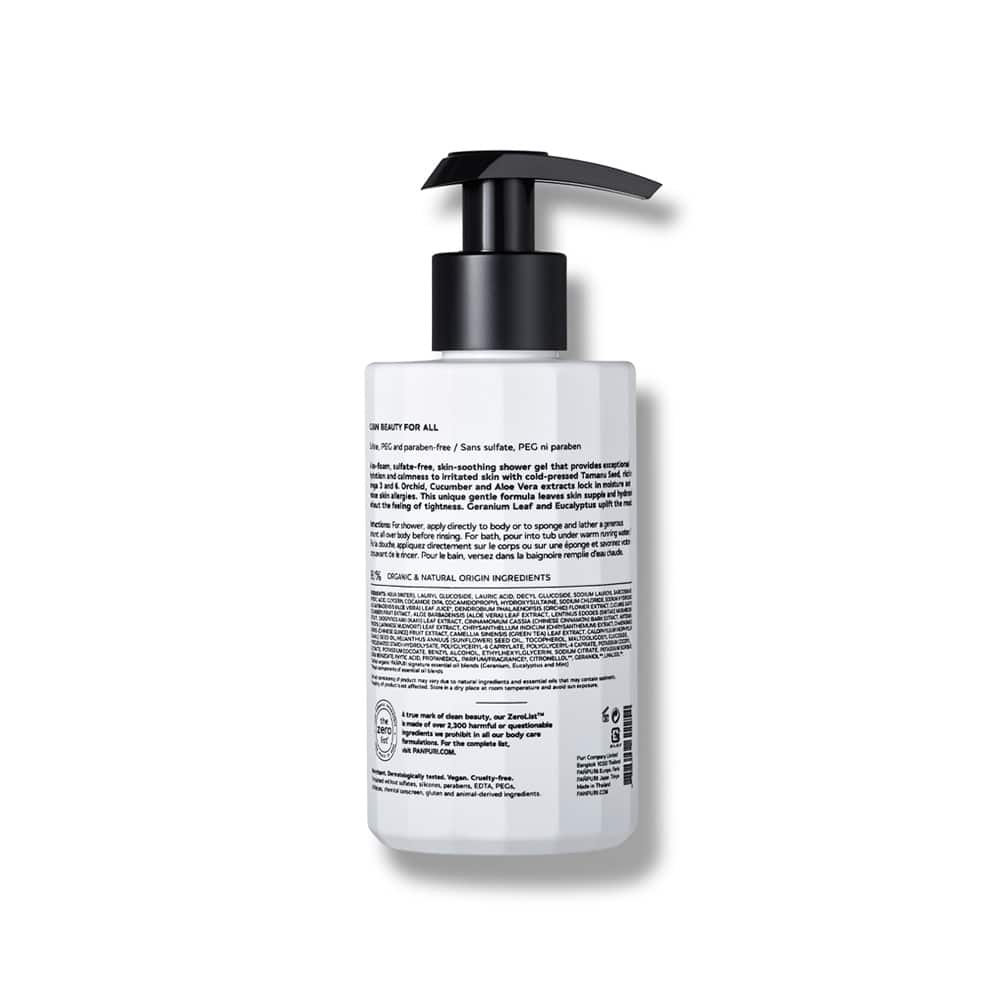 Free delivery for the countries of the European Union from 60€ of purchase.

Secure payment
Visa, Mastercard, Amex, Paypal, Maestro

1 free travel product
for any purchase over €60
In stock
Calm Clean Shower Gel
18.50 €
Gently cleanses, protects and calms.
98,1 % organic & natural ingredients.
Ideal for : sensitive and irritated skin
Texture : translucent liquid
Scent : floral & herbal – essential oil blend of geranium, eucalyptus and mint
Pump bottle 185 ml


Livraison offerte en France métropolitaine dès 40€ d'achat.

Paiement sécurisé
Visa, Mastercard, Amex, Paypal, Maestro

1 produit voyage offert
pour tout achat supérieur à 60€
THE KEY BENEFITS
Moisture Retention
Tamanu Seed helps to stimulate healing process of damaged cells and soothe irritation. Orchid, cucumber and aloe vera increase skin moisture, protect against water loss and promote emotional wellness.
Mood Booster
Geranium Leaf improves physical, mental and emotional health as well as uplift the mood, lessen fatigue and promote emotional wellness while Eucalyptus Oil soothes the itching or inflammation of skin and forms a skin barrier to protect against environmental damage.
Low-foam Formulation
Formulated with natural sulfate alternatives that produce fine, creamy and non-irritating foam that provides a unique gentle formula, leaving skin supple and hydrated without the feeling of tightness.
OUR ZERO LIST
Sulfate-free
Formulated using a combination of Lauryl Glucoside, Decyl Glucoside, Sodium Lauroyl Sarcosinate, a mild surfactant blend derived from natural coconut oil—safe, non-irritant, suitable for sensitive skin and biodegradable
PEGs-free
Formulated with Polyglyceryl-6 Caprylate and Polyglyceryl-4 Caprate, 100% plant-derived, Ecocert-approved raw materials, which are PEG-free refatting agent for skin-cleansing products with skin smoothening properties
Paraben-free
Formulated with COSMOS-approved preservatives like Benzyl Alcohol, Sodium Citrate, Potassium Sorbate, Sodium Benzoate