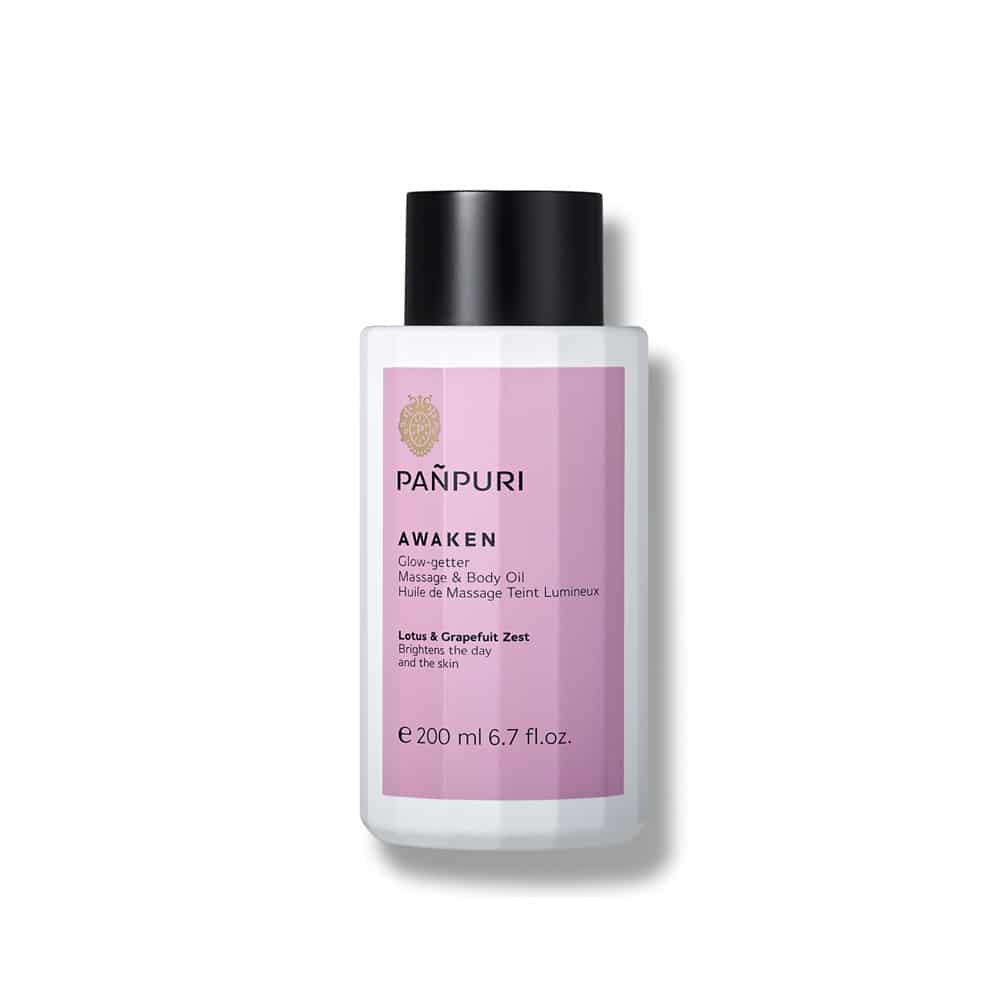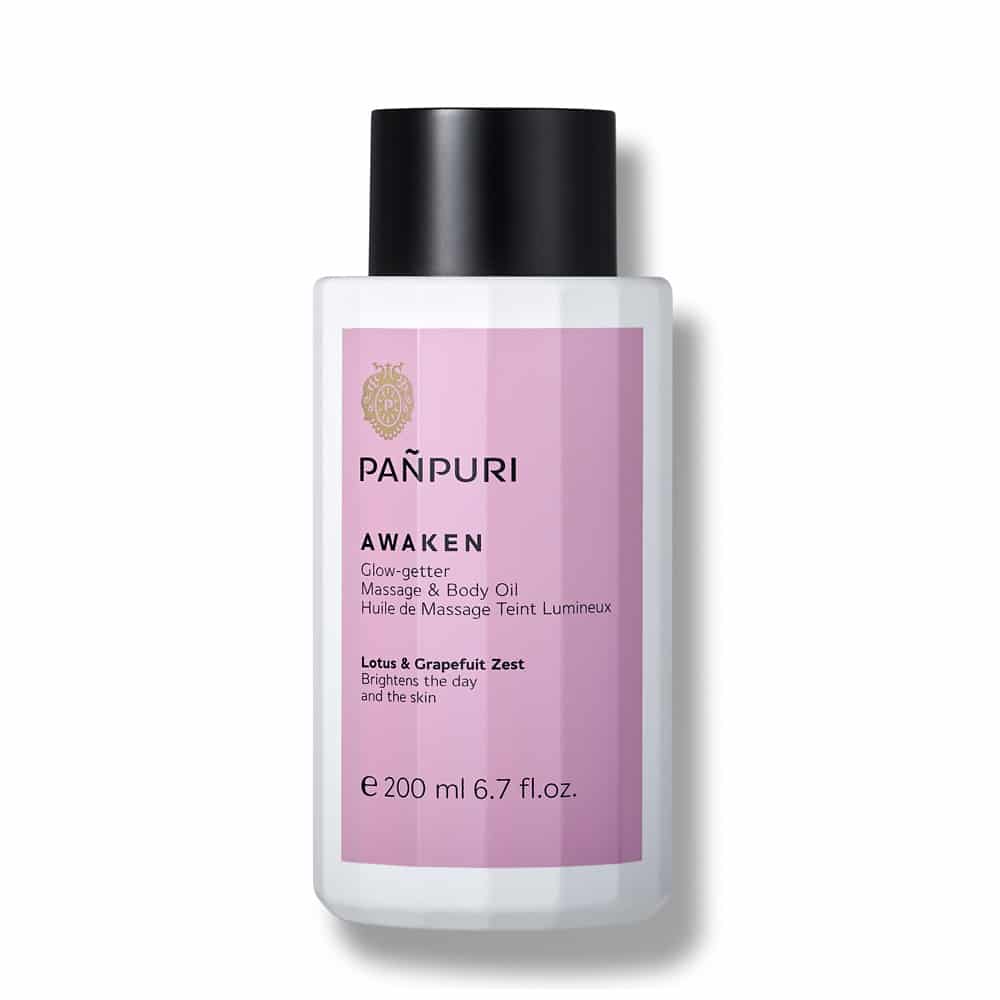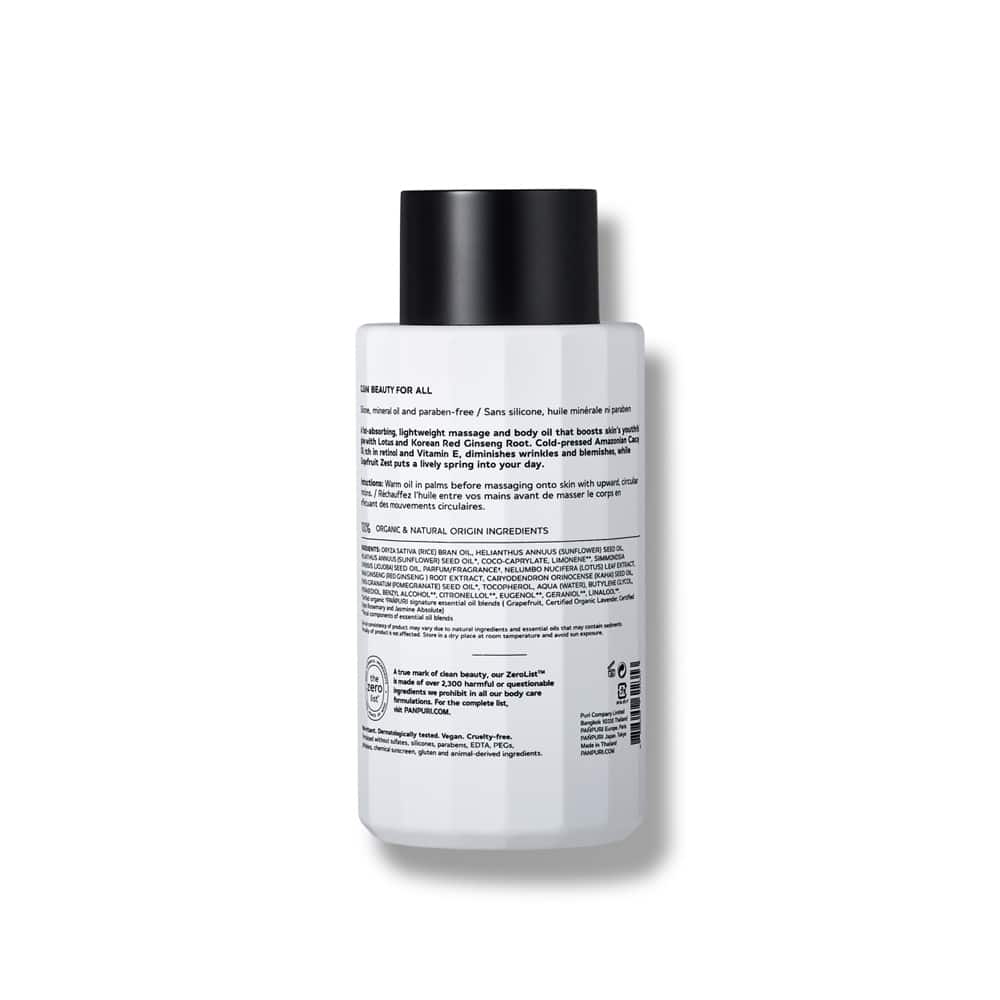 Free delivery for the countries of the European Union from 60€ of purchase.

Secure payment
Visa, Mastercard, Amex, Paypal, Maestro

1 free travel product
for any purchase over €60
In stock
Glow-getter Massage & Body Oil
42.00 €
Hydrates, brightens the day and the skin.
100 % organic & natural ingredients.
Ideal for : dull, dry and uneven skin
Texture : translucent yellow oil
Scent : citrus – essential oil blend of grapefruit, bergamot, lavender, rosemary, jasmine + lotus extract
Bottle 200 ml

Livraison offerte en France métropolitaine dès 40€ d'achat.

Paiement sécurisé
Visa, Mastercard, Amex, Paypal, Maestro

1 produit voyage offert
pour tout achat supérieur à 60€
THE KEY BENEFITS
Free Radical Protection
Lotus extract contains brightening and antioxidant properties while Korean Red Ginseng Root offers antioxidant, anti-aging and anti-inflammatory benefits.
Cell Regeneration
Cacay Oil (Kahai Oil) provides a powerful antioxidant action and can activate the skin's renewal process, promoting cell regeneration, and stimulating collagen and elastin production.
Invigoration Boost
Grapefruit Zest boosts vitality and promotes feeling of positivity and happiness.
OUR ZERO LIST
Sans Silicone
Formulé avec du Coco-Caprylate, un mélange d'alcool de noix de coco, d'acide caprylique et d'acide caprique, qui sont des ingrédients d'origine naturelle utilisés comme agents revitalisants et hydratants naturels pour la peau.
Sans Huile Minérale
Formulé avec un rapport équilibré de quatre types d'huiles végétales biologiques et naturelles (son de riz, de tournesol, de jojoba et de graines de grenade), optimisées pour les massages, offrant une texture légère qui pénètre facilement dans la peau sans la rendre collante.
Sans Parabène
Formulé avec des conservateurs approuvés par COSMOS comme l'acétate de tocophéryle.