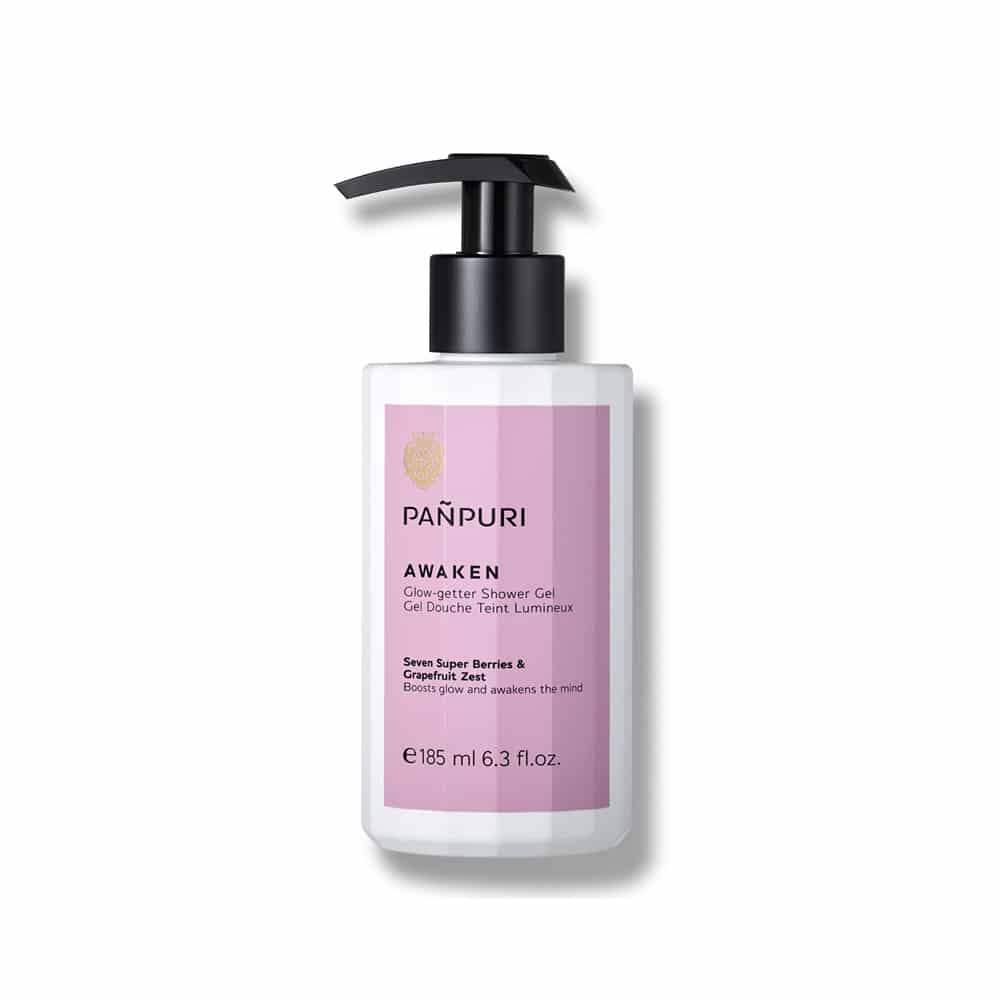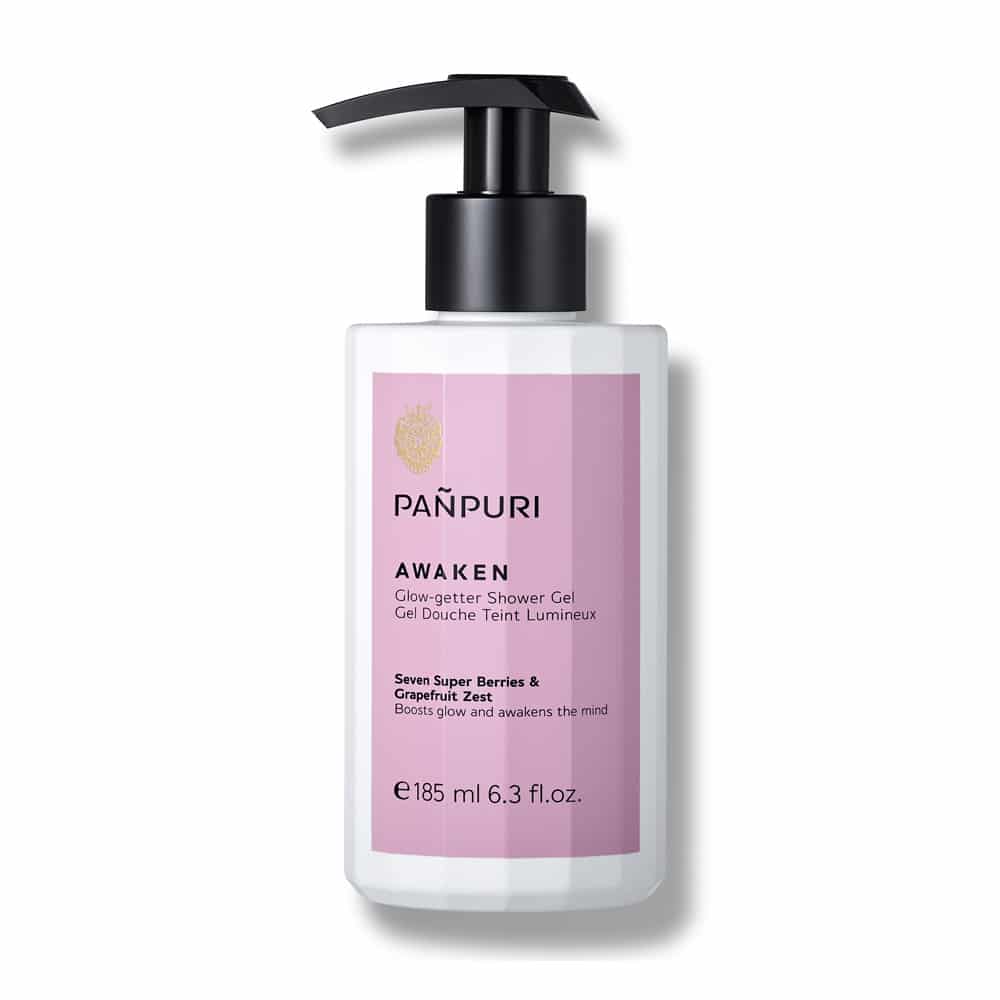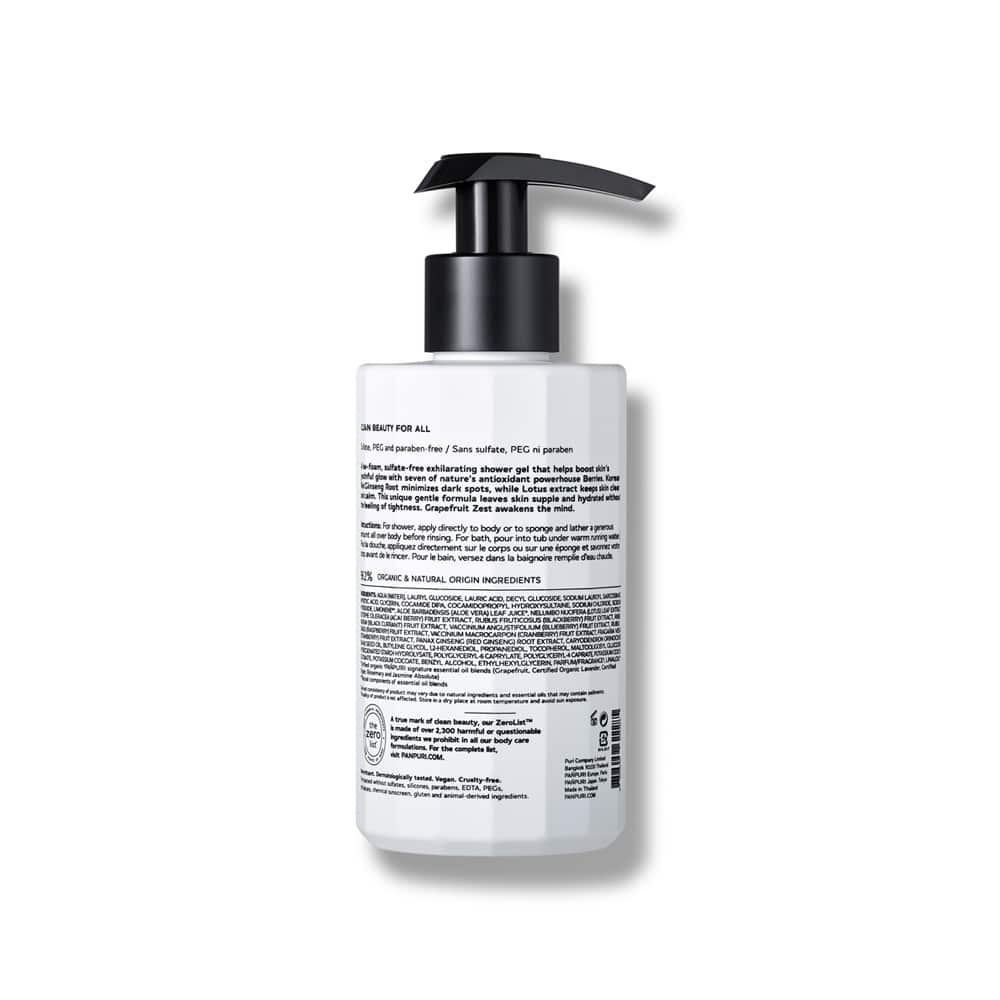 Free delivery for the countries of the European Union from 60€ of purchase.

Secure payment
Visa, Mastercard, Amex, Paypal, Maestro

1 free travel product
for any purchase over €60
In stock
Glow-getter Shower Gel
18.50 €
Gently cleansesoosts glow and awakens the mind.
98,2 % organic & natural ingredients.
Ideal for : dull, dry and uneven skin
Texture : translucent liquid
Scent : citrus – essential oil blend of grapefruit, bergamot, lavender, rosemary, jasmine + lotus extract
Pump bottle 185 ml


Livraison offerte en France métropolitaine dès 40€ d'achat.

Paiement sécurisé
Visa, Mastercard, Amex, Paypal, Maestro

1 produit voyage offert
pour tout achat supérieur à 60€
THE KEY BENEFITS
Skin and Sensorial Clarity
Lotus Extract contains brightening and antioxidant properties that keeps skin clear and calm.
Vitality Booster
fruit Zest boosts vitality and promotes feeling of positivity and happiness.
Radiance Enhancer
Korean Red Ginseng Root is rich in antioxidant, anti-aging and anti-inflammatory properties while Seven Berries (Acai Berry, Blackberry, Blackcurrant, Blueberry, Cranberry, Raspberry and Strawberry) which moisturize and reduce dark spots for younger and healthier-looking skin.
OUR ZERO LIST
Sulfate-free
Formulated using a combination of Lauryl Glucoside, Decyl Glucoside, Sodium Lauroyl Sarcosinate, a mild surfactant blend derived from natural coconut oil, safe, non-irritant, suitable for sensitive skin and biodegradable
PEGs-free
Formulated with Polyglyceryl-6 Caprylate and Polyglyceryl-4 Caprate, 100% plant-derived, Ecocert-approved raw materials, which are PEG-free refatting agent for skin-cleansing products with skin smoothening properties
Paraben-free
Formulated with COSMOS-approved preservatives like Benzyl Alcohol