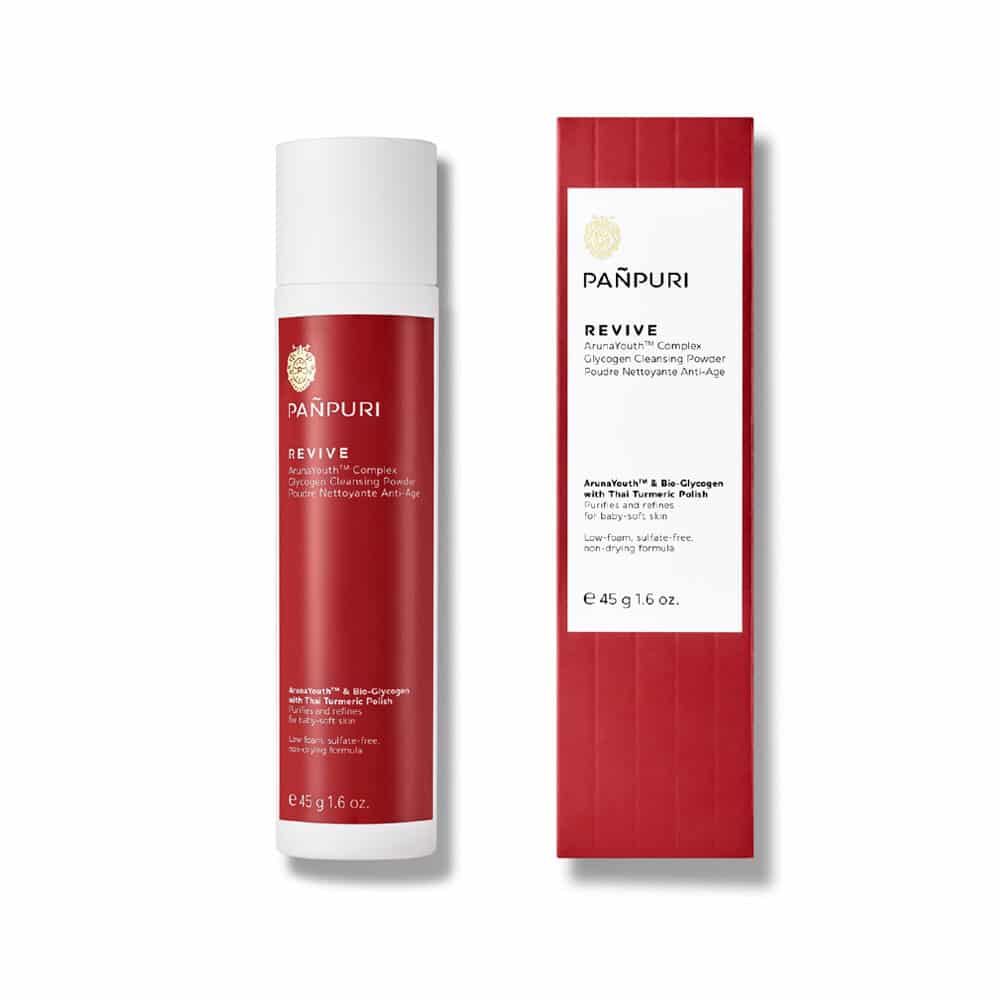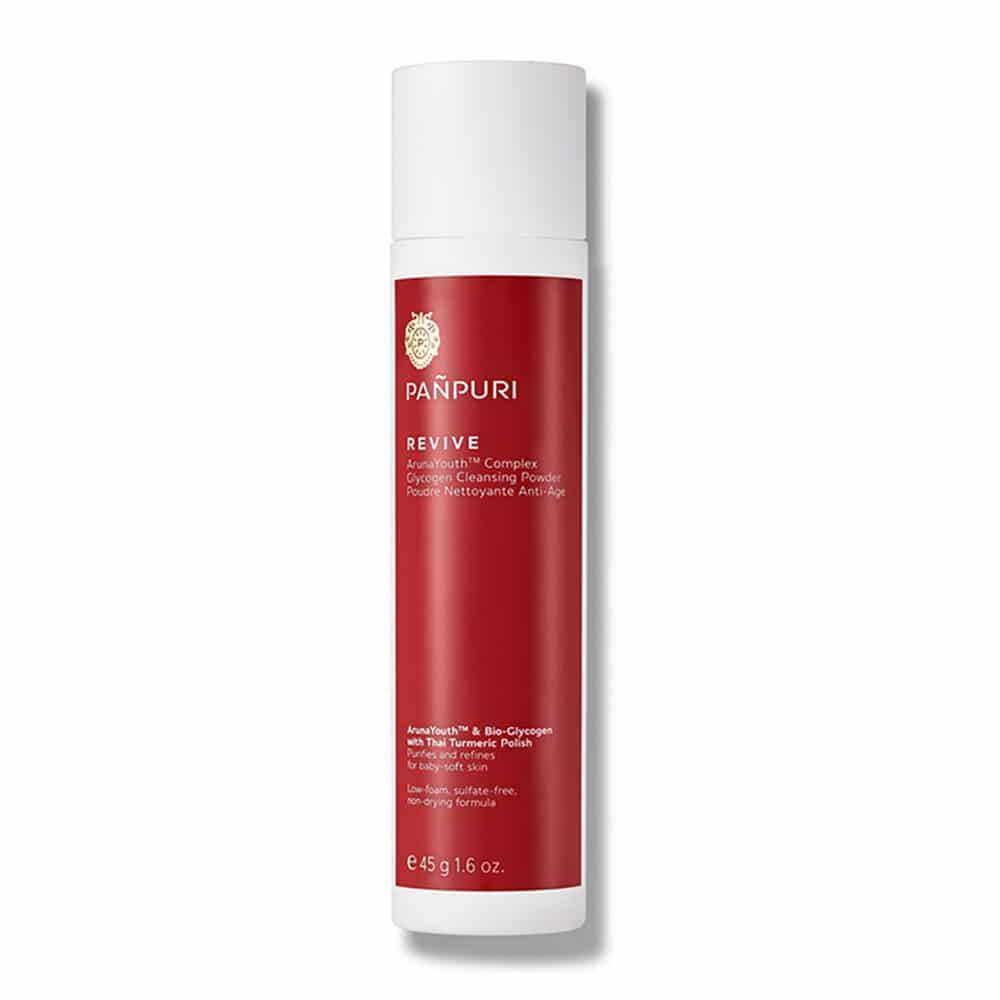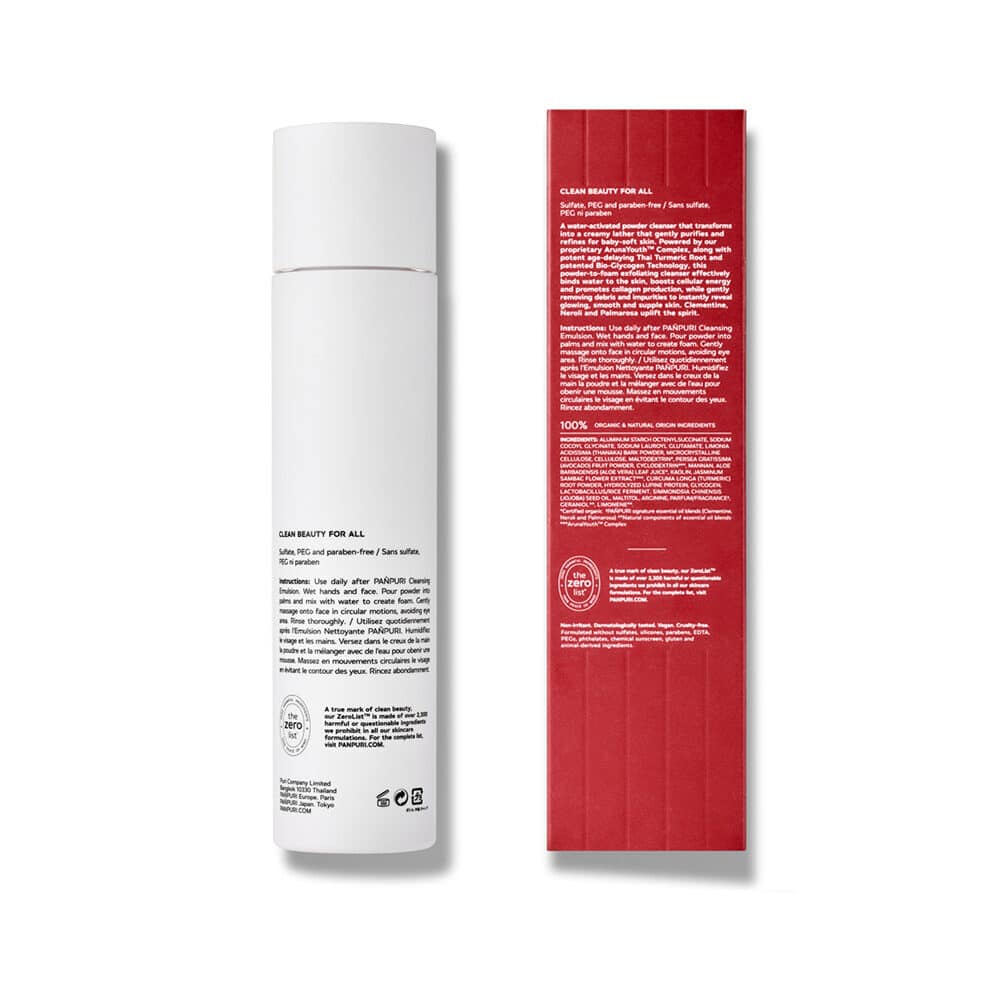 Free delivery for the countries of the European Union from 60€ of purchase.

Secure payment
Visa, Mastercard, Amex, Paypal, Maestro

1 free travel product
for any purchase over €60
In stock
Glycogen Cleansing Powder
67.00 €
A true Asian beauty secret! this treatment gently cleanses and exfoliates for purified and radiant skin.
100% organic & natural ingredients
Ideal for : aged and demanding skin. Against signs of aging.
Texture : yellow water-activated powder
Scent : Spicy – essential oil blend of clementine, neroli and palmarosa essential oils + turmeric extract
Bottle 45 g


Livraison offerte en France métropolitaine dès 40€ d'achat.

Paiement sécurisé
Visa, Mastercard, Amex, Paypal, Maestro

1 produit voyage offert
pour tout achat supérieur à 60€
THE KEY BENEFITS
For Glowing and Smooth Skin
Formulated with a mild and effective blend of Thai Turmeric, Thanaka and Avocado powders. It presents a very gentle feel of powder-to-milk exfoliating cleanser to reveal glowing, smooth and supple skin.
Machine Age Delay Activator
Powered by ArunaYouth Complex, a natural antioxidant, rich in phenolic compounds that inhibits and minimizes the skin's "Oxidation Reaction". It reverses the signs of aging and protects cells from damage.
Énergisant Cellular Energizer and Booster
Featuring the Bio-Glycogen Technology, a 100% natural glycogen that acts as a cellular energizer to normalize skin cell functions, restores collagen production and bind water on the upper layer of the skin.
OUR ZERO LIST
Sulfate-free formulation
Formulated with a combination of Sodium Cocoyl Glycinate and Sodium Lauroyl Glutamate, a mild surfactant blend derived from natural coconut oil—non-irritant, suitable for sensitive skin and biodegradable. Safe for the skin and the environment.
PEGs-free formulation
Formulated with zero PEG-based ingredients.
Paraben-free formulation
Formulated with zero parabens.