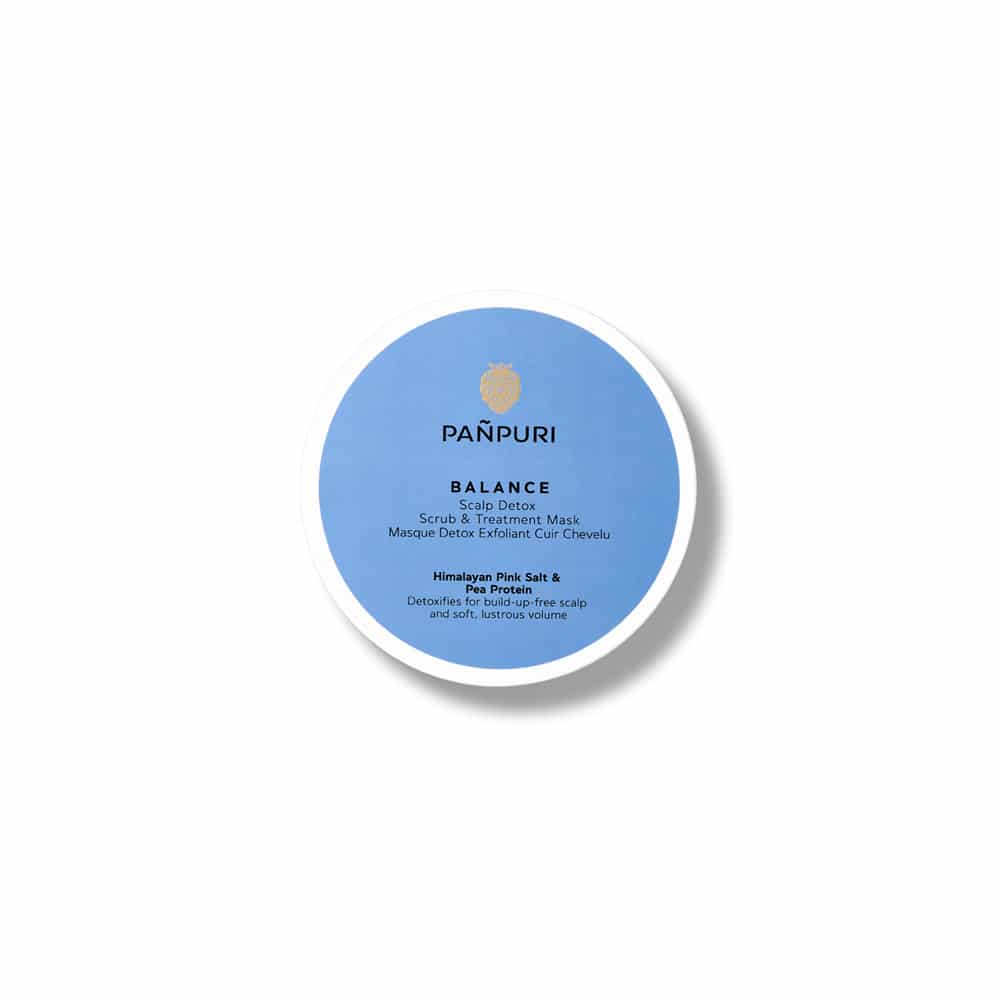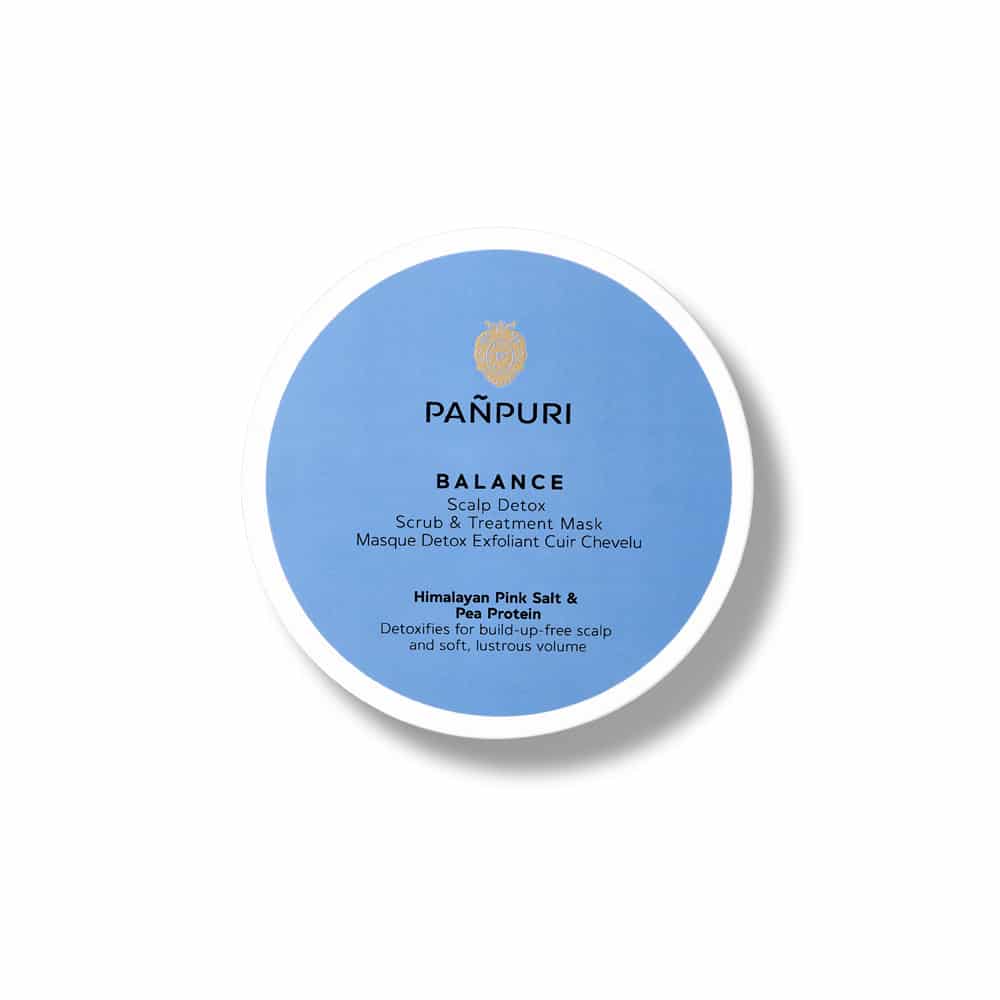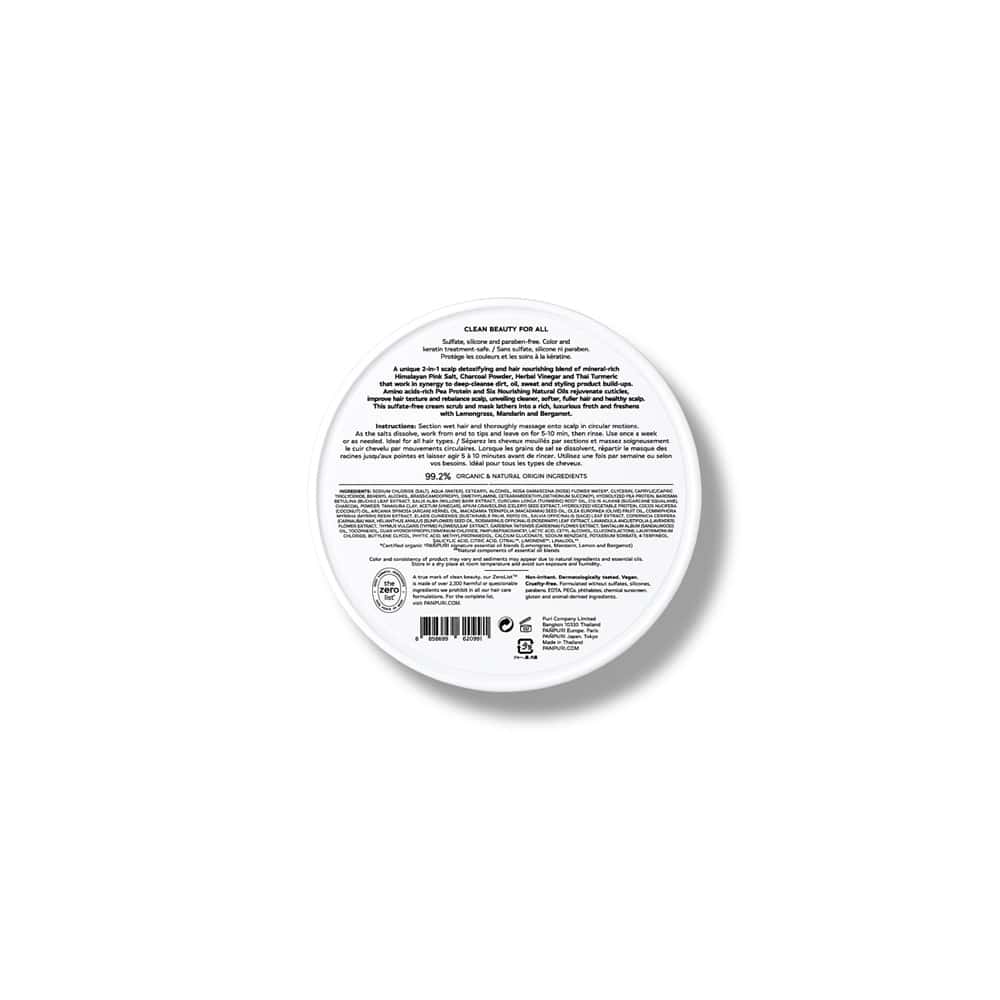 Free delivery for the countries of the European Union from 60€ of purchase.

Secure payment
Visa, Mastercard, Amex, Paypal, Maestro

1 free travel product
for any purchase over €60
In stock
Scalp Detox Scrub & Treatment Mask
43.00 €
Detoxifies and purifies for build-up-free scalp and softer, lustrous hair
99,2 % organic & natural ingredients.
Ideal for : oily and itchy hair and scalp.
Texture : gray clay paste
Scent : citrus – essential oil blend of lemongrass, mandarin, lemon and bergamot
Jar 200 ml

Livraison offerte en France métropolitaine dès 40€ d'achat.

Paiement sécurisé
Visa, Mastercard, Amex, Paypal, Maestro

1 produit voyage offert
pour tout achat supérieur à 60€
THE KEY BENEFITS
Gentle, Non-abbrasive Cleanse
Creates a gentle, non-irritating feel to scalp, working together with a deep-cleanse action that helps absorb excess oils, scrub off dirt and dead cells, as well as detox hair and scalp from chemicals or harmful impurities
Build-up & Dirt Exfoliator
Gently exfoliates and eliminates the remains of dirt, oils and styling residues on scalp, restoring scalp pH balance while giving it a conditioning effect
Color and Keratin treatment-safe
Formulated with Sugarcane Squalane, an innovative light emollient, which helps seal down the cuticles to protect hair from keratin and color degradation, promoting long-lasting color and protecting hair from external aggressors
OUR ZERO LIST
Sulfate-free
Formulated by blending natural scrub agents of Himalayan Pink Salt and Charcoal Powder at an optimized ratio to create a gentle, non-irritating feel to scalp, working together with a deep-cleanse action that helps absorb excess oils, scrub off dirt and dead cells, as well as detox hair and scalp from chemicals or harmful impurities
Silicone-free
Formulated with Omega oils complex (Monoi de Tahiti and Argan oil), a natural conditioning agent naturally coats hair with its silicone-like properties, strengthening both hair and scalp
Paraben-free
Formulated with COSMOS-approved preservatives like Sodium Benzoate and Potassium Sorbate