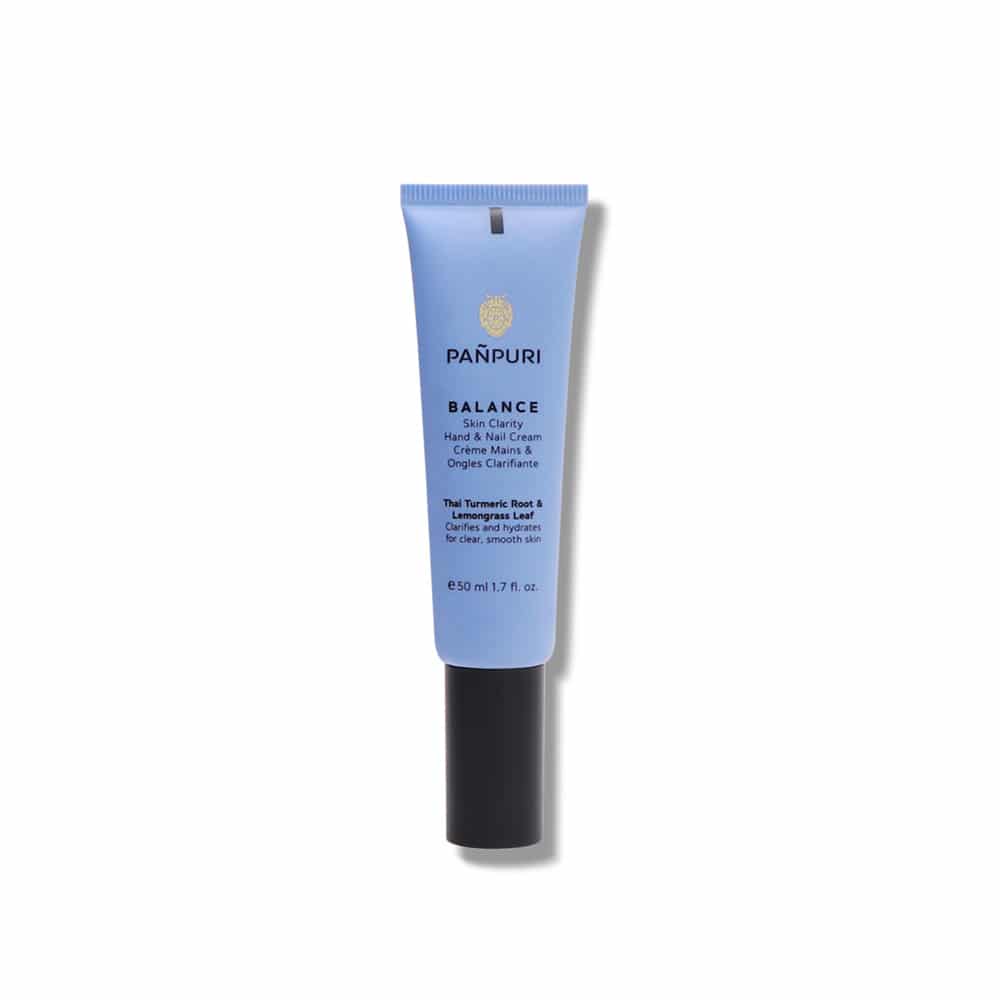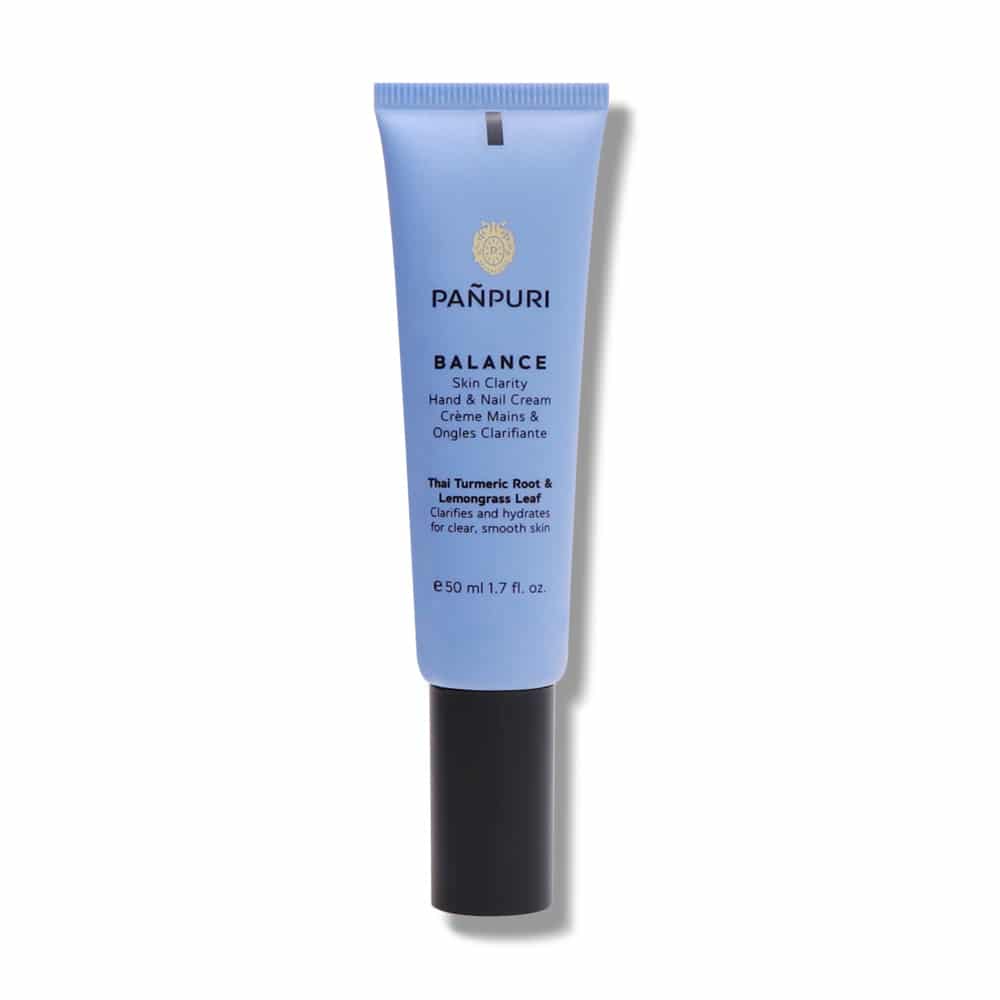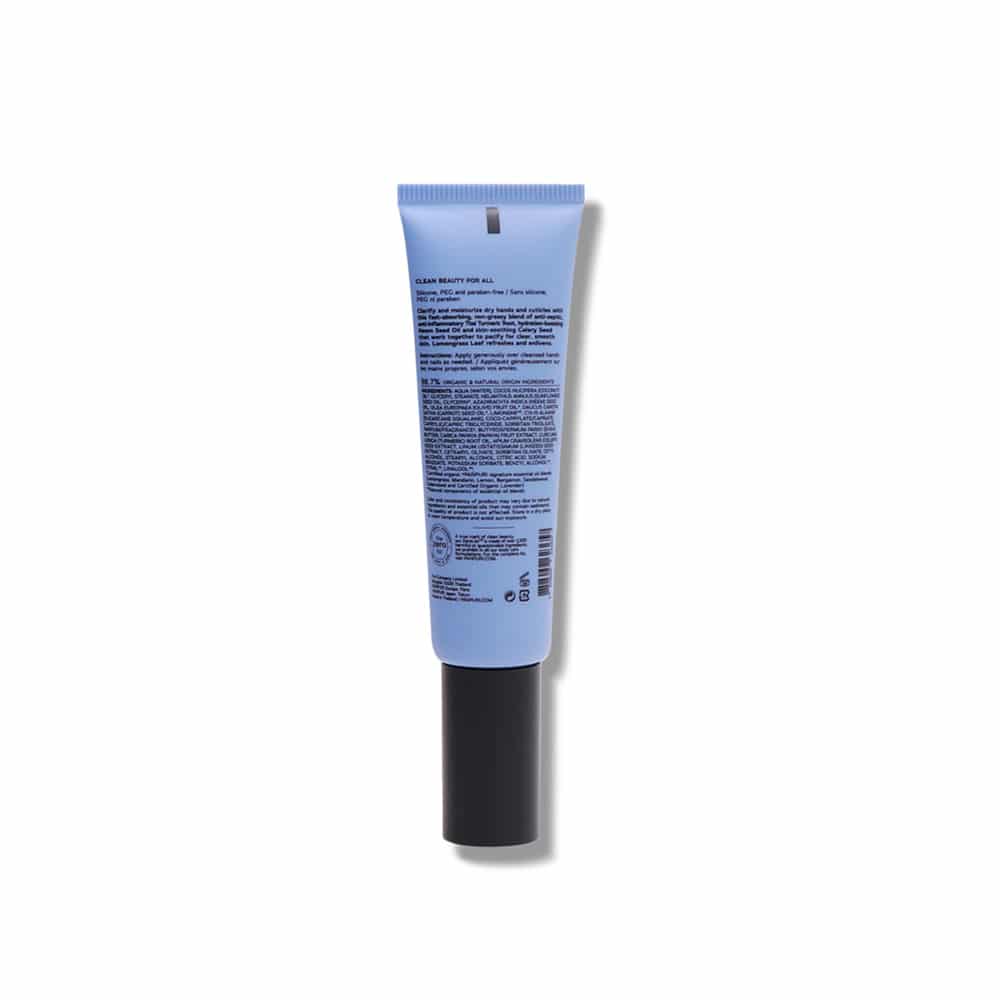 Free delivery for the countries of the European Union from 60€ of purchase.

Secure payment
Visa, Mastercard, Amex, Paypal, Maestro

1 free travel product
for any purchase over €60
In stock
Skin Clarity Hand & Nail Cream
25.00 €
Provides optimal hydration for clear and soft hands.
96,6 % organic & natural ingredients.
Ideal for : normal to oily skin and for acne-prone skin
Texture : smooth white cream
Scent : citrus – essential oil blend of lemongrass, mandarin, lemon, bergamot and sandalwood
Pump tube 50 ml

Livraison offerte en France métropolitaine dès 40€ d'achat.

Paiement sécurisé
Visa, Mastercard, Amex, Paypal, Maestro

1 produit voyage offert
pour tout achat supérieur à 60€
THE KEY BENEFITS
Natural Moisturizer
Thai Turmeric is rich in anti-irritation, anti-microbial and emollient properties. Neem Seed contains anti-inflammatory and anti-bacterial properties while moisturizing and nourishing skin.
Skin Invigorator
Lemongrass Leaf helps purify skin and creates a refreshing sensation.
Anti-irritant and Anti-inflammatory Action
Celery Seed provides optimal epidermis formation and anti-inflammatory benefits that reduce irritation, and help smoothen, tone and firm skin.
OUR ZERO LIST
Silicone-free
Formulated with Caprylic/Capric Triglyceride, a mixed tri-ester derived from Coconut oil and Glycerine, which are naturally derived ingredients, used as natural emollients, quickly penetrating the skin's surface and providing conditioning, as well as lightweight, non-greasy lubrication
PEGs-free
Formulated with Polyglyceryl-6 Distearate, Ecocert-approved, 100% plant-derived raw material, used as an emulsifier
Paraben-free
Formulated with COSMOS-approved preservatives like Benzyl Alcohol, Sodium Benzoate and Potassium Sorbate