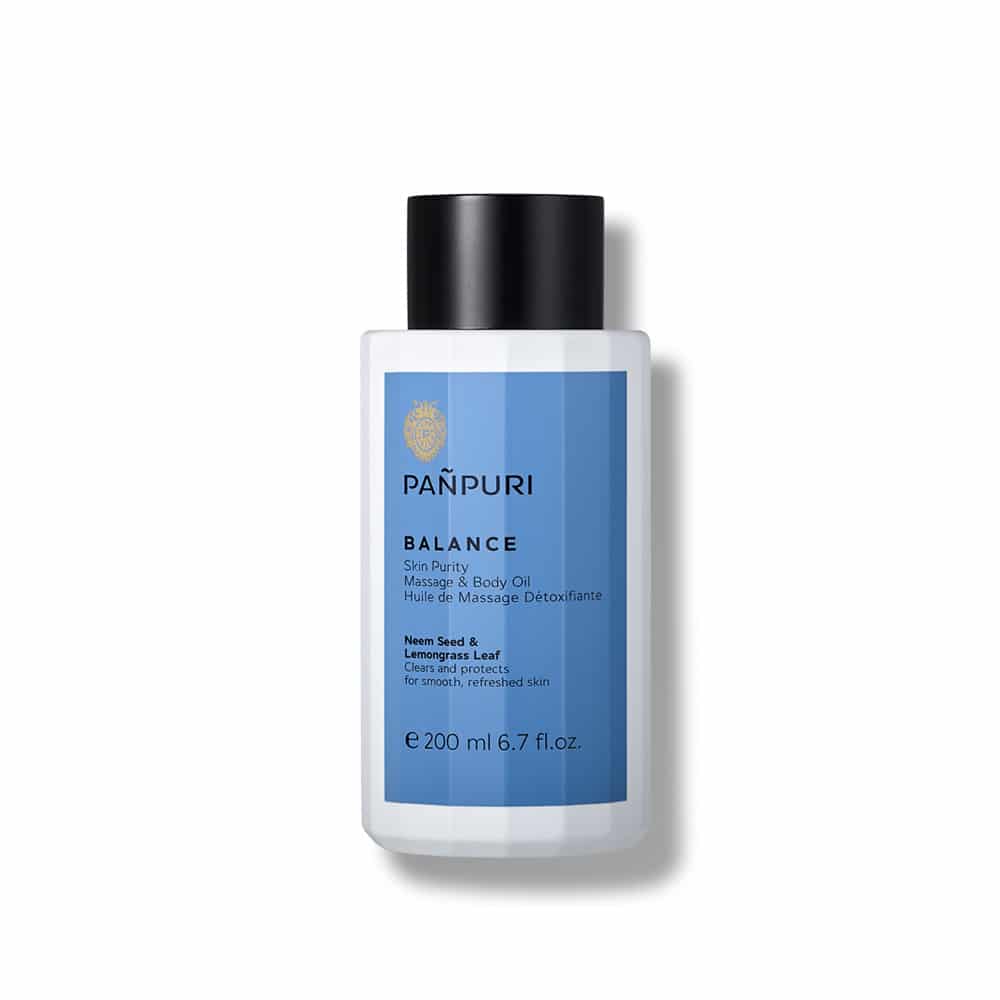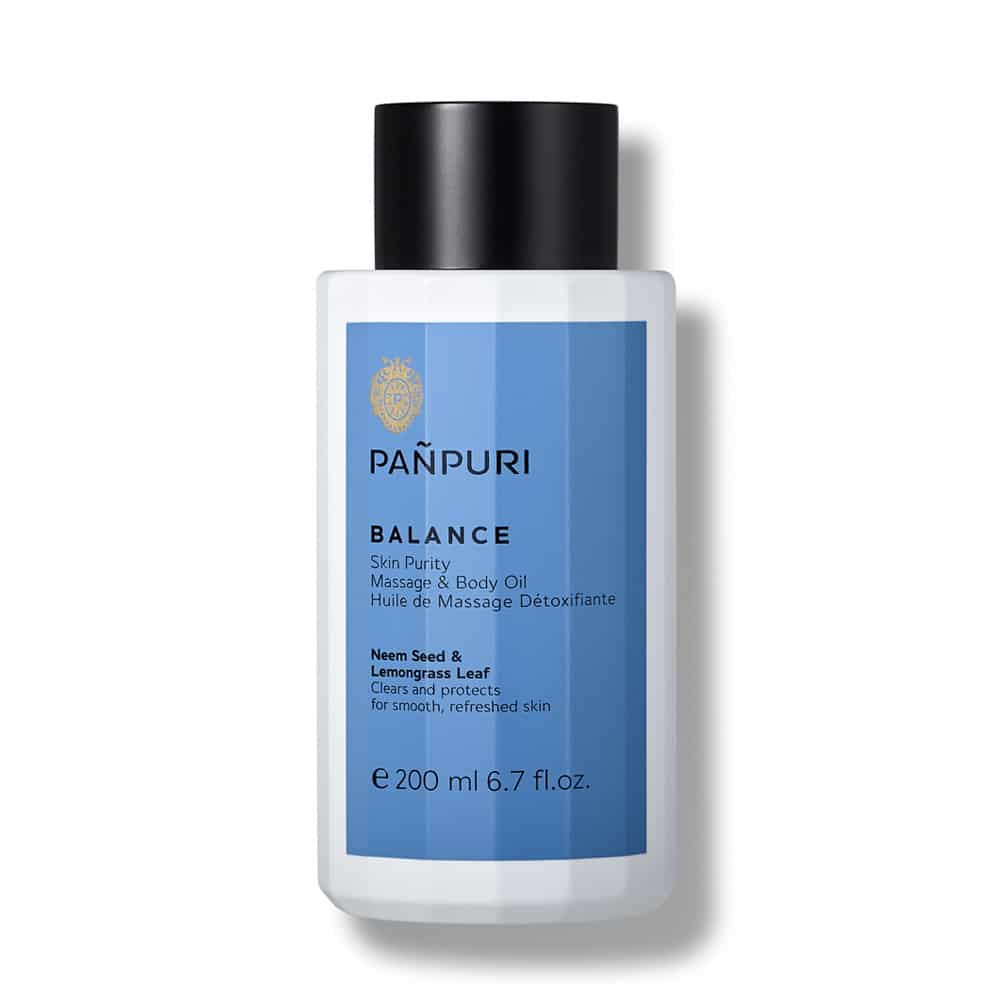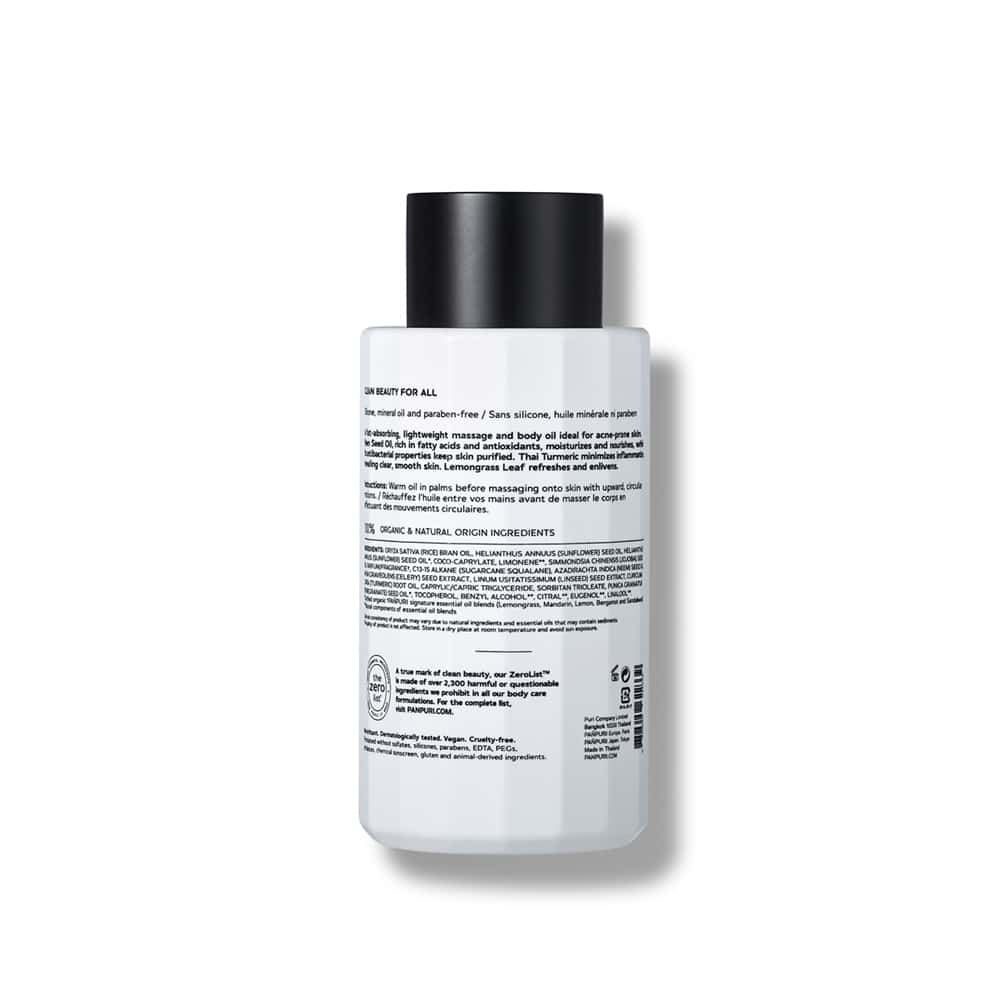 Free delivery for the countries of the European Union from 60€ of purchase.

Secure payment
Visa, Mastercard, Amex, Paypal, Maestro

1 free travel product
for any purchase over €60
In stock
Skin Purity Massage & Body Oil
42.00 €
Clears and protects for smooth, refreshed skin.
100 % organic & natural ingredients.
Ideal for : normal to oily skin and for acne-prone skin
Texture : light yellow oil
Scent : citrus – essential oil blend of lemongrass, mandarin, lemon, bergamot and sandalwood
Bottle  200 ml

Livraison offerte en France métropolitaine dès 40€ d'achat.

Paiement sécurisé
Visa, Mastercard, Amex, Paypal, Maestro

1 produit voyage offert
pour tout achat supérieur à 60€
THE KEY BENEFITS
Skin Purifier and Moisturizer
Neem Seed contains powerful anti-inflammatory and anti-bacterial properties while keeping skin moisturized and nourished.
Skin Calm
Thai turmeric is rich in anti-irritation, anti-microbial and emollient properties.
Skin & Sensorial Refresh
Lemongrass Leaf helps purify skin and creates a refreshing sensation.
OUR ZERO LIST
Silicone-free
Formulated with Coco-Caprylate, a mixture of coconut alcohol, caprylic acid and capric acid, which are naturally derived ingredients used as natural conditioning and moisturizing agents for the skin
Mineral oil-free
Formulated with powerful emollient natural oils including: a blended organic and natural carrier oil; Rice Bran Oil, Sunflower, Jojoba, and Pomegranate Seed Oil
Paraben-free
Formulated with natural origin like Tocopherol