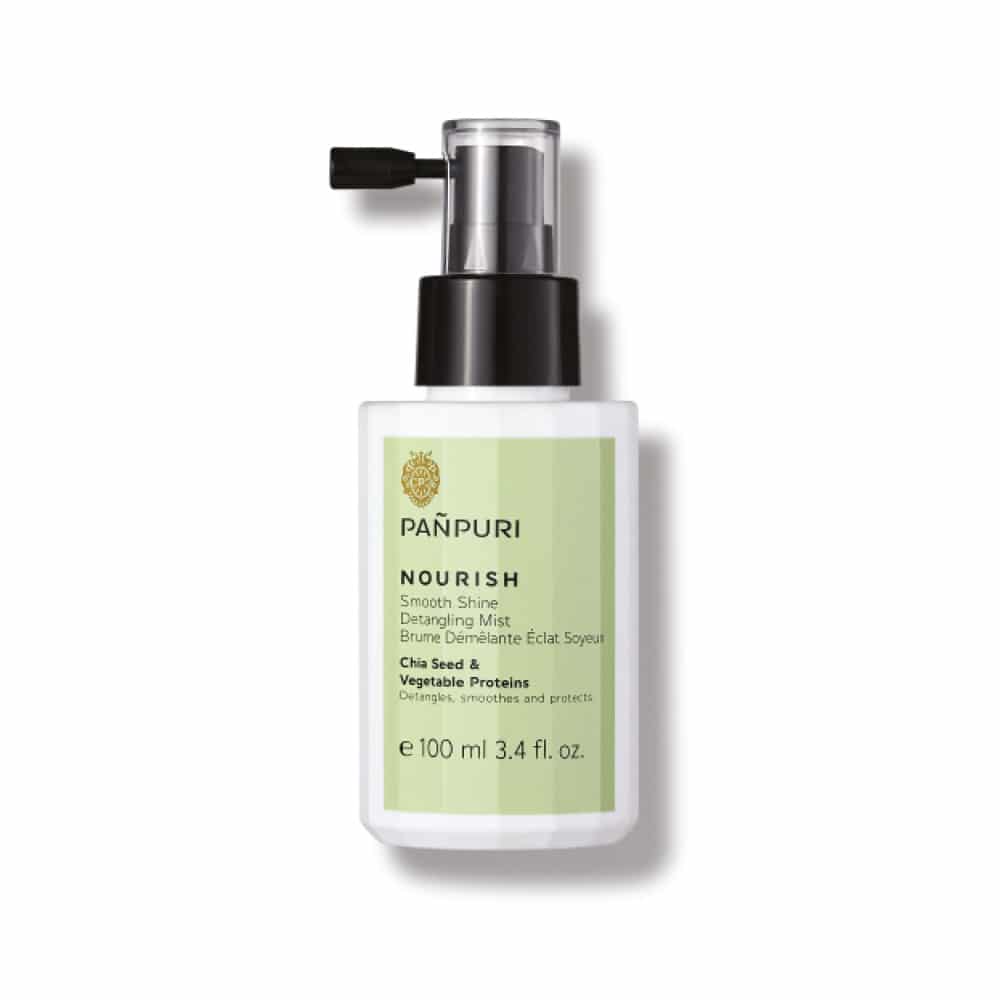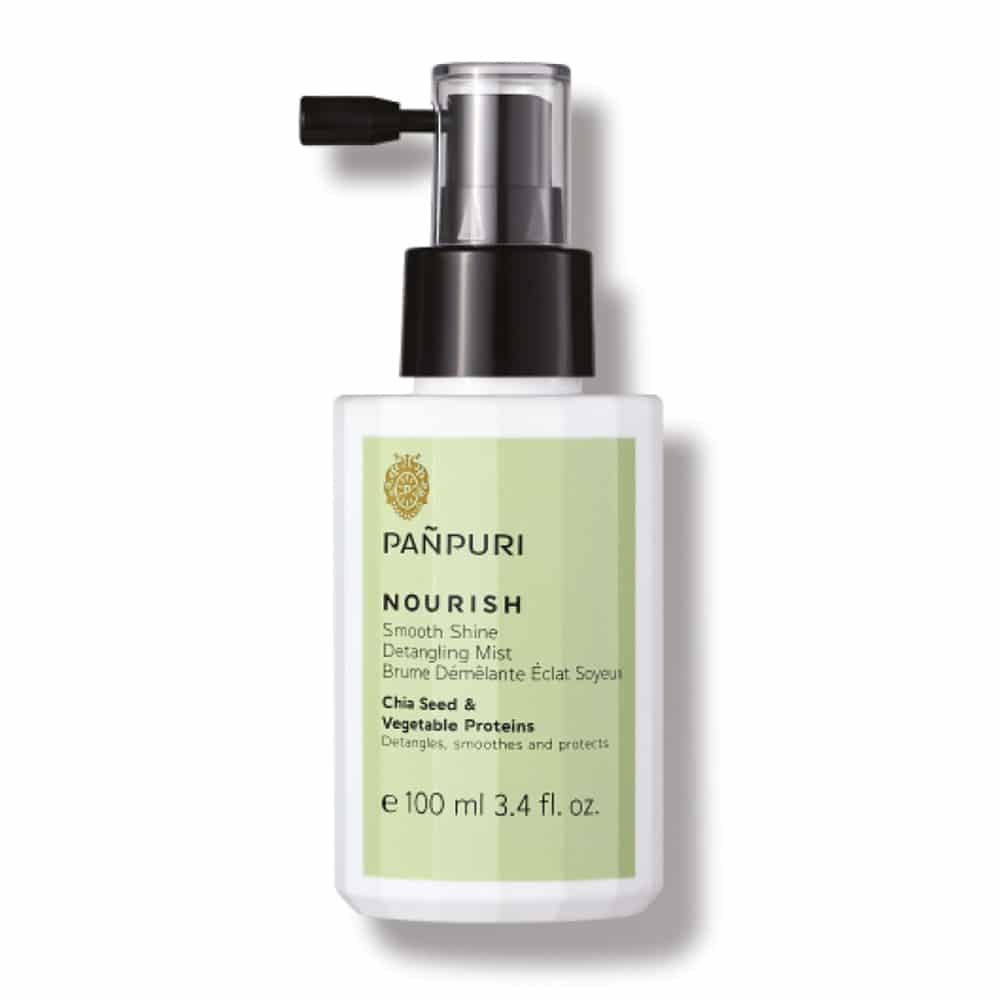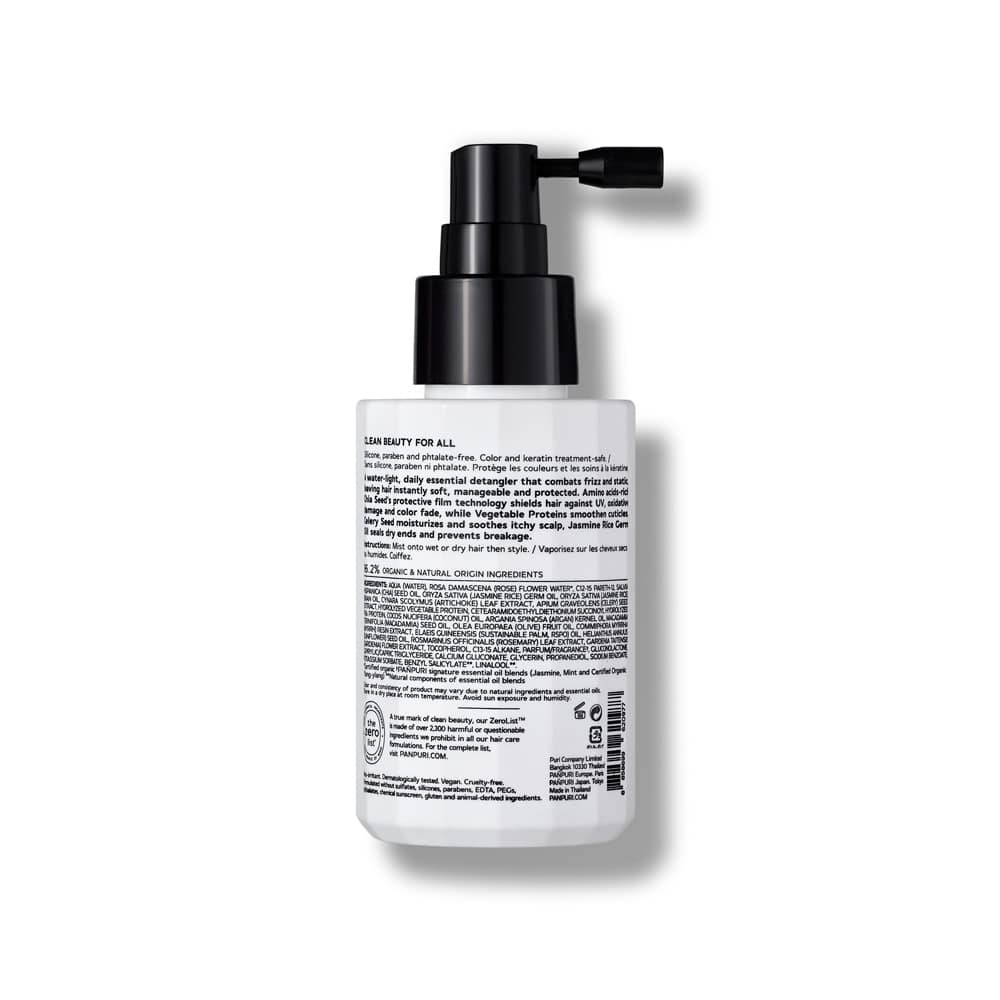 Free delivery for the countries of the European Union from 60€ of purchase.

Secure payment
Visa, Mastercard, Amex, Paypal, Maestro

1 free travel product
for any purchase over €60
In stock
Smooth Shine Detangling Mist
28.00 €
Detangles, smoothes and protects. Effectively eliminates frizz.
96 % d'organic & natural ingredients.
Ideal for : suitable for all hair and scalp types. Ideal for everyday use.
Texture : translucent liquid
Scent : floral – essential oil blend of jasmine, mint, ylang-ylang
Spray pump bottle 100 ml


Livraison offerte en France métropolitaine dès 40€ d'achat.

Paiement sécurisé
Visa, Mastercard, Amex, Paypal, Maestro

1 produit voyage offert
pour tout achat supérieur à 60€
THE KEY BENEFITS
Protective Film Technology
Contains essential Amino Acids, excellent source of protein, that creates a protective film that helps avoid protein loss caused by UV damage, holds water retention and prevents photo-oxidation. Moreover, it contains copper that delays color fade, zinc that helps promotes gloss and shine and Vitamin E that prevents free-radical generation inside cortex impact to hair damage
Tangle Wrangler
Improve smoothness, reduce frizz and static, while protecting against dehydration of cuticles for instantly soft, tangle-free and manageable hair
Water-light Mist Formulation
Contains water-light formulation with Vegetable Proteins, Celery Seed and Jasmine Rice Germ Oil for instant hydration with the greasiness or unnecessary weight
OUR ZERO LIST
Paraben-free
Formulated with COSMOS-approved preservatives like Sodium Benzoate and Potassium Sorbate
Silicone-free
Formulated with Omega complex, a natural conditioning agent that naturally coats hair with its silicone-like properties, strengthening both hair and scalp
Sulfate-free
Formulated with zero sulfate