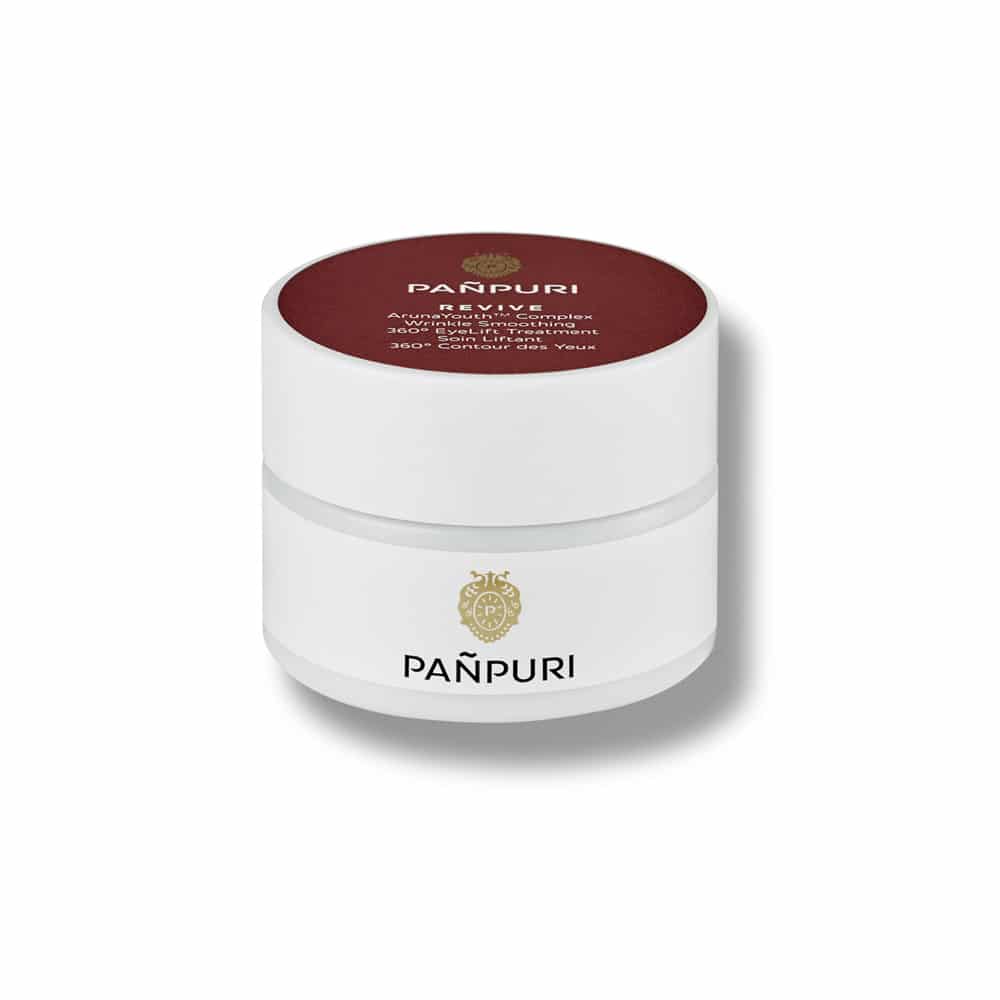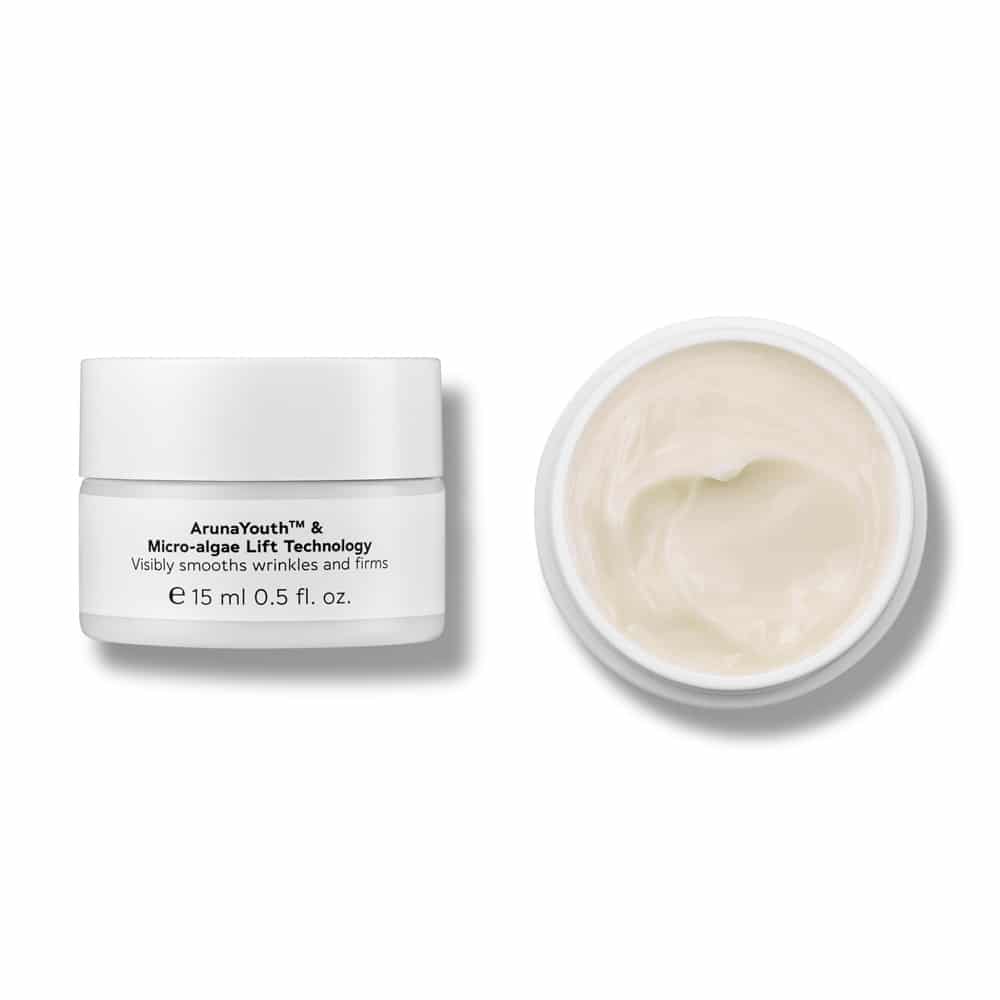 Free delivery for the countries of the European Union from 60€ of purchase.

Secure payment
Visa, Mastercard, Amex, Paypal, Maestro

1 free travel product
for any purchase over €60
In stock
Wrinkle Smoothing 360° EyeLift
65.00 €
An eye cream to visibly smoothen wrinkles and firm up skin around the eye area.
99,8 % organic & natural ingredients.
Ideal for : aged and demanding skin. Against signs of aging.
Texture : white unctuous cream
Scent : none
Jar 15 ml

Livraison offerte en France métropolitaine dès 40€ d'achat.

Paiement sécurisé
Visa, Mastercard, Amex, Paypal, Maestro

1 produit voyage offert
pour tout achat supérieur à 60€
THE KEY BENEFITS
Lightweight and Fast-absorbing Formulation
Formulated with lightweight plant origin ingredients without synthetic polymers, this water-like cream texture can easily penetrate the skin and provide powerful hydration and nourishment to the eye area.
Age-delay Solution
With an innovative, instant tightening and lifting active made from the micro-algae embedded in a film matrix of natural polymers, this eye cream provides immediately noticeable, intense and long-lasting physical tightening effects.
A 360° Effect
A real 360° effect that effectively helps reduce wrinkles, lifts the eyelids and the skin under the eyes, while deflating puffiness and dark circles.
OUR ZERO LIST
Silicone-free formulation
Formulated with Hydroxypropyl Methylcellulose, a natural alternative to silicone, derived from corn, which is gluten-free, non-GMO, and biodegradable. It provides a silky-soft texture and easier glide on the skin without irritation. Safe for the skin and the environment.
Paraben-free formulation
Formulated with Pentylene glycol, a COSMOS-approved preservative that has excellent synergistic anti-microbial effect without irritating the skin.
Gluten-free formulation
Formulated with zero gluten-based ingredients.